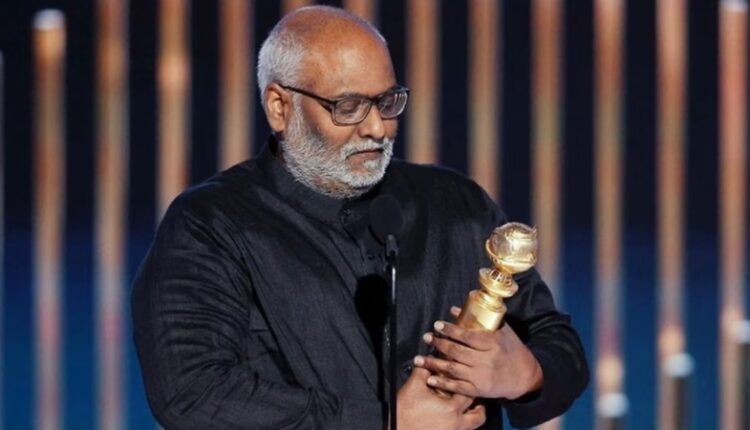 Oscar winning composer MM Keeravaani down with Covid
Ten News Network
New Delhi (India), 28th March 2023: The maverick music producer M M Keeravani appears to have suffered from the cumulative effects of his extensive travel and the continuing excitement in the United States in the run-up to the Oscars. He currently has tested positive for COVID-19.

The seasoned music writer won the Best Original Song prize for the Telugu action comedy RRR by director SS Rajamouli's song "Naatu Naatu."
Keeravani said in an exclusive interview with Bollywood Hungama, "All the travel and excitement have caught up with me. I am down with COVID and under medication and complete bed rest."
He was exhausted and thrilled as he reflected on the excitement and anticipation leading up to the Academy Awards. He said, "We would keep winning at every awards ceremony in the US. 'Naatu Naatu' became a global phenomenon in no time at all!"
MM Keeravani said, "No more Naatu Naatu compositions. I've never repeated myself in any of my compositions. I don't intend to do so now, no matter how tempting the offer."
Despite the positive test
Keeravani was seen attending the big bash of Ram Charan's birthday. However it is unclear whether the composer was still Covid infected while he attended the party.
India is currently experiencing an increase in Covid-19 instances. Over 1500 new cases have been reported in the previous day, according to statistics provided by the health ministry. Over 10,000 instances are actively being treated nationwide. However, the recovery percentage is greater than 98%.