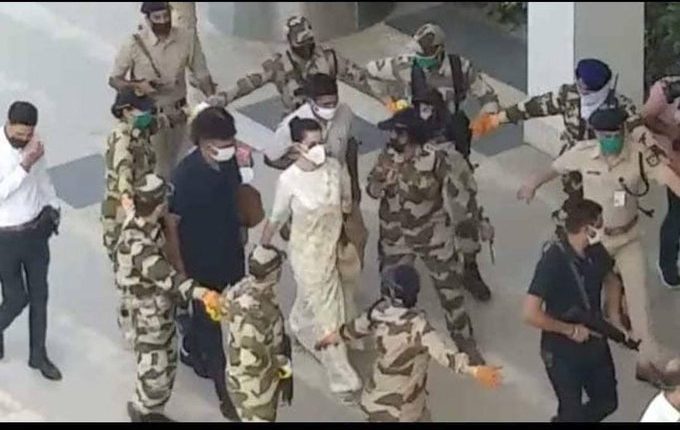 Never threatened Kangana, she's welcome to live in Mumbai: Sanjay Raut
Ten News Network
On a day when Bollywood actor Kangana Ranaut arrived in Mumbai, Shiv Sena leader Sanjay Raut said that he has never threatened the actor and she is always welcome to live and stay in the city.
Speaking to a news channel, Raut also refuted allegations of him having a role in the BMC carrying out a demolition at Ranaut's office in Palli hill area.
"'I have never threatened Kangana, I only expressed my anger at Mumbai being likened to POK, I am not responsible for what action BMC takes… the matter is over for me, Kangana is welcome to live in Mumbai," Raut said.
Meanwhile, earlier in the day a team of BMC officials carried out some demolition at the office of Bollywood actor. Reacting to it, Ranaut had termed it fascism in the country. "There is no illegal construction in my house, also government has banned any demolitions in Covid till September 30, Bollywood watch now this is what Fascism looks like," she tweeted.
Scores of celebrities have also voiced their anger against the BMC action. "Kangana comparing Mumbai to POK is not acceptable. But there is absolutely no doubt that BMC moving to suddenly conduct a demolition of areas of her office space is totally questionable. Why now? Why like this? What were you doing all this while if there were irregularities?" actor Diya Mirza said.
Singer Sonal Chauhan also expressed her anger and said, "Breaking somebody's dream, is NOT what I will ever support. I do not support Kangana's office being demolished. What's wrong is wrong!!!"