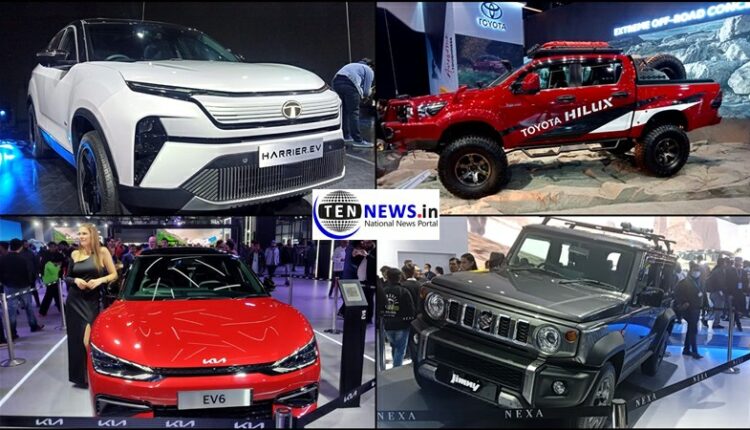 New Launches, prominent brand, SUVs hog limelight at Auto Expo 2023
Ten News Network
Delhi (India), 16th Jan 2023: The 16th edition of Auto Expo India, 2023, is taking place in Greater Noida, NCR, and features a wide range of new models, with a particular emphasis on hybrid and electric vehicles.
According to Vijay Sarthy TS of Anand Rathi, the level of competition has increased significantly, making it challenging for companies to maintain or gain market share.
The Auto Expo features 84 brands and 694 variants of passenger vehicles, including SUVs, hatchbacks, sedans, and MUVs. Additionally, 20 all-new models were showcased, which will add 150 more variants in the near future.
SUVs and EVs are the dominant themes at the expo, with Maruti launching its Fronx and Jimny SUVs and showcasing its concept full-electric SUV, the EVX.
Hyundai also showcased its much-awaited Ioniq series of EVs, along with various fuel-option vehicles. Toyota is displaying the Innova Hybrid in MUVs and the Land Cruiser series. Tata Motors unveiled the Sierra EV concept, an ICE version of the Curvv concept, the Harrier electric SUV, and the Punch EV.