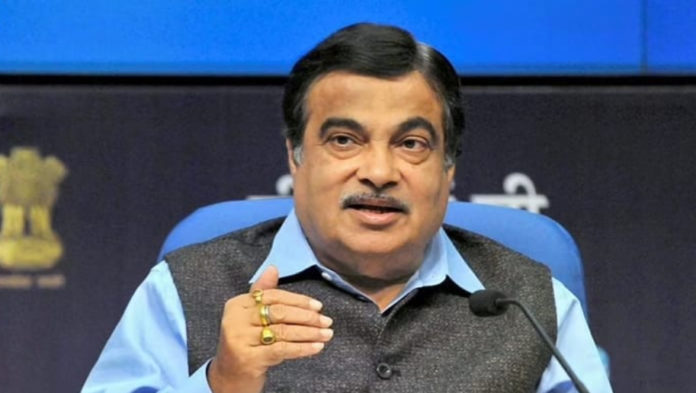 Nitin Gadkari hails the first budget in Amrit Kaal as envisioning a prosperous and inclusive India
Ten News Network

New Delhi (02/02/2023): Union Minister for Road Transport and Highways Nitin Gadkari has said under the leadership of Prime Minister Narendra Modi this first budget in Amrit Kaal presented by Finance Minister Nirmala Sitharaman is envisioning a prosperous and inclusive India in which the fruits of development will reach all sections and citizens, especially our youth, women, farmers, OBCs, SCs, and STs. He said driving the nation to AatmaNirbharta, this budget will equip India with new-age infrastructure, decline imports and strengthen our energy sector with a futuristic approach.
Gadkari said Inclusive Development, Reaching the Last Mile, Infrastructure and Investment, Unleashing the Potential, Green Growth, Youth Power, and Finance Sector; this budget adopts the above 7 priorities which complement each other and act as a Sapt Rishi. He said 'Janbhagidari' through 'sabka saath, sabka prayaas' is essential; our vision for the Amrit Kaal includes a tech-driven & knowledge-based economy, with strong public finances and a robust financial sector.
Gadkari said the government's efforts since 2014 have ensured a better quality of life for all citizens. The per capita income has doubled to 1.97 Lakh rupees and the Indian economy has moved to become 5th largest from 10th in the last 9 years.
The Minister said digital Public Infrastructure for Agriculture will be built as open source, open standard, inter-operable public goods which will enable inclusive farmer-centric solutions, and support for agri-industry as well as start-ups.
Gadkari said he would like to thank FM Nirmala Sitharaman for proposing Rs 20,700 Crore investment in the renewable energy sector, Rs 19, 700 Crore for National Green Hydrogen Mission, and enforcing provisions for Vehicle Scrappage Policy for a sustainable and energy-efficient future.