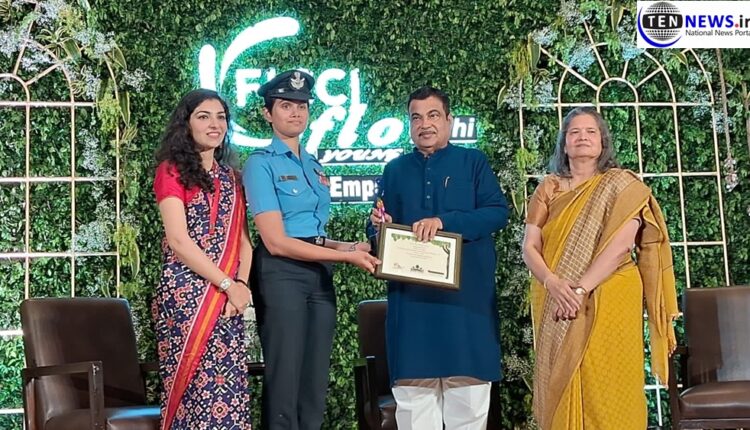 Nitin Gadkari inspires women entrepreneurs at YFLO's Young Achievers Awards
Ten News Network
New Delhi (28/03/2023): The Young Achievers Awards 2023 were held in The Lalit, New Delhi on 27th March, by the Young FCCI Ladies Organisation (YFLO). The Union Minister of Road Transport and Highways of India, Nitin Gadkari graced the ceremony as the Chief Guest.

The award ceremony was held to celebrate the young and talented ladies from diverse professional and entrepreneurial backgrounds of the nation.
During the function Gayatri Rai, Former Chairperson of YFLO shared the aims and goals of the organisation and also passed her chain of command to Deepthi Reddy who would be taking over as Chairperson YFLO 2023-2024.
Deepthi Reddy addressed the audience and thanked the YFLO for the incredible opportunity and placing their trust in her to lead the organisation in the coming year. She also took the opportunity to observe 20 illustrious years and the astounding legacy of the industrious organisation.
In his address on the occasion, Gadkari acknowledged the amazing and 'outstanding' work the young women entrepreneurs and other achievers have put into their field of work. He asked the young women to contribute in making India a 5 trillion dollar economy, a dream shared by Prime Minister Narendra Modi.
He said that through the act of acknowledging women achievers of their stature, poor and underprivileged women also get recognition and an encouragement to work harder.
Nitin Gadkari highlighted the importance of money and resources to the women entrepreneurs but at the same time asked them to give back to the society. Giving an example he said that he has contributed and helped over 30,000 poor people with heart surgeries. Further he said that back in 2004 he met with an almost fatal car accident, however the blessings of all the people he had helped through the years, saved him.
The minister also brought attention to the increasing number of car accidents happening in the country. He said that nearly 5 lakh accidents occur each year and 60% of those accidents involve young people from the age group of 18-34.
He asked all the dignitaries present on the occasion to raise awareness on the issue through their platforms and said that awareness is the solution to the problem as 'social consciousness, responsibility and awareness' is of utmost importance.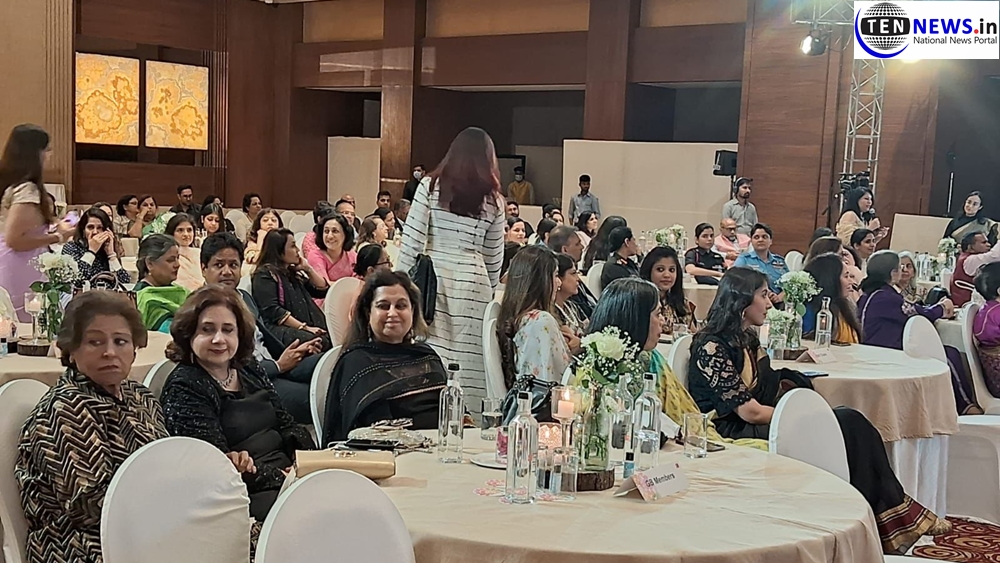 He concluded his speech and wished good fortune to all the attendees and hoped that they continue to perform tremendously in their fields.
Young Achievers Award of Young FICCI Leaders Organisation | Union Minister Nitin Gadkari | Photo Highlights