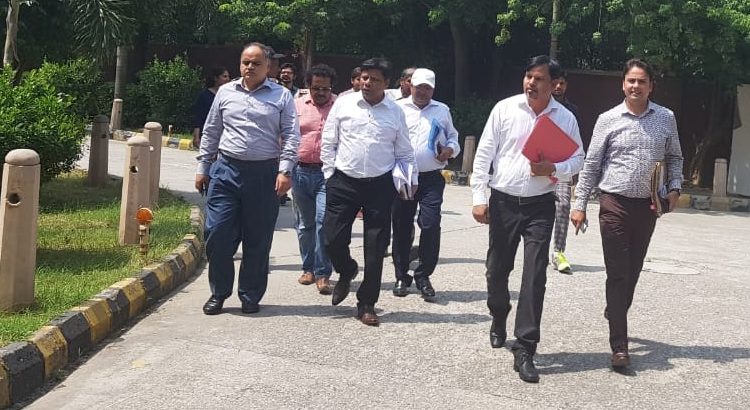 Noida Authority CEO visits Panchsheel Balak Inter college for inspection
Saurabh Kumar
Yesterday CEO Noida Authority Alok Tandon visited the Panchsheel Balak Inter College situated in sector 91 to take stock of fresh construction going on in the school.
During his visit he evaluated the work progress and instructed the concerned officials to speed up the pending work.
He ordered them to finalize the remaining work of the auditorium and seminar hall with sitting capacity of 750 people, costing 10 crore rupees on priority basis. Apart from this he also directed them to prepare an estimated budget for class rooms, hostel building and residential buildings.
CEO also had inspected the sports facility in the school and directed for maintenance and up gradation work where ever it is required.
While the school principal Dr Neeraj Tandon made a request to CEO for enrolling the day scholar students in school from standard 6th to 12th. As this will complete the required student strength in the school.
Responding over principal's request CEO asked him to place a draft regarding this and submit before him. During this visit school administration facilitated the CEO with a memento as a token of gratitude. During his visit senior authority officials also remained present along with CEO.