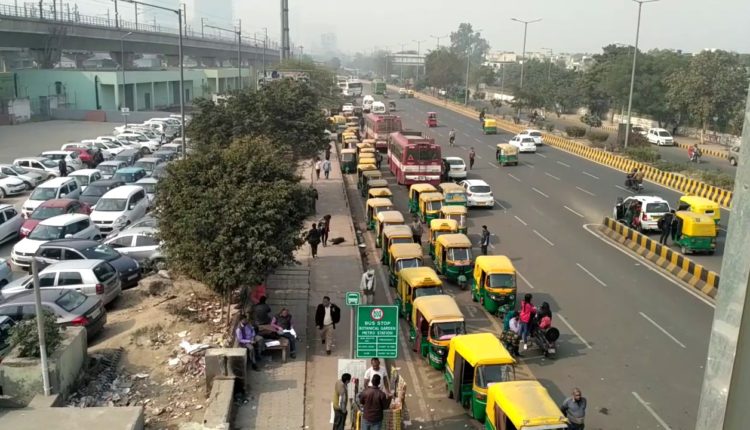 Noida Authority Plans To Park Buses in Multi Level Parking to Get Rid of Traffic Jam Under Botanical Garden Station
Saurabh Kumar
Greater Noida (29/1/2019) : Noida Authority is planning to tackle the traffic jam in front of Botanical Garden Metro Station because of the buses which are parked in front of the metro station. So now authority is planning to park buses into the multi-level parking available there.
As of now, Botanical Garden is the interchange for Magenta line coming from Delhi. People commuting towards Greater Noida also get buses from outside the station.
Due to heavy demand for public transport large number of state transport and private buses were parked on the road covering almost half of the road. Because of that, all the time there is a traffic jam under the metro station.
Regarding the same on 28th January Rajeev Tyagi, General Manager, Noida Authority, inspected the spot and told that "we were planning to park these buses on the ground floor of multi-level parking".