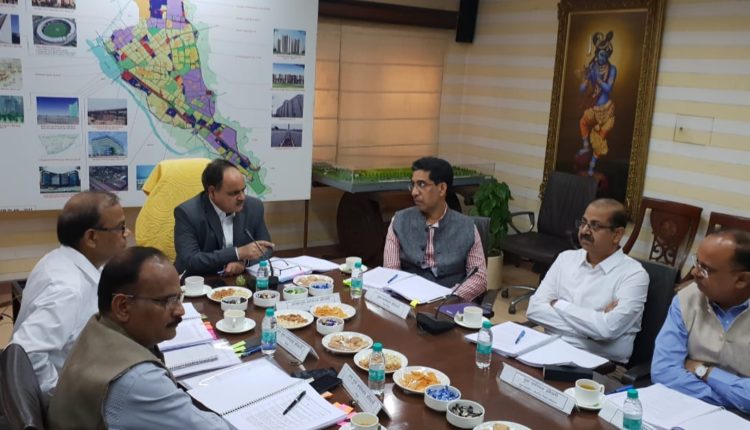 Noida Authority takes key decisions to brighten city residents Diwali, approves multipurpose function area, RERA office among others
Saurabh Kumar
Greater Noida (01/11/18) : Noida Industrial Development Authority on Thursday conducted it's 195th board meeting in which a number of key decisions were taken.
Many of these decisions have been taken considering the long pending demands of the city residents.
The Noida Authority has given in-principle approval for conversion of residential properties from lease hold to free hold and the proposal will be sent to the government for its approval.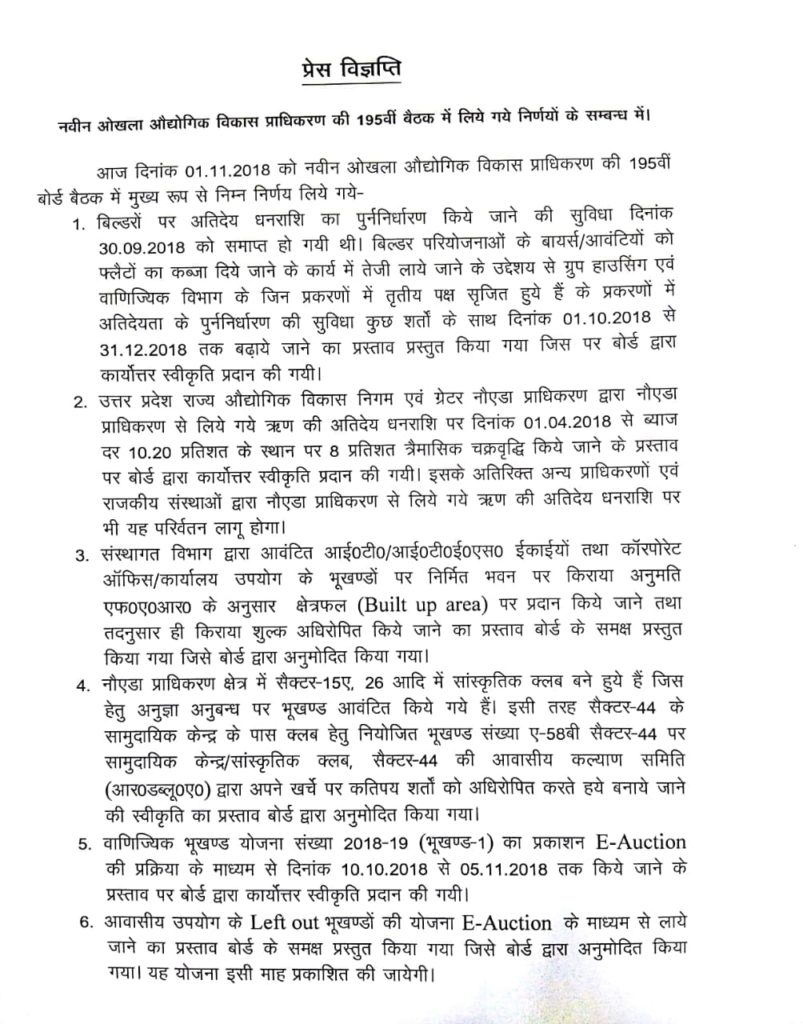 With this decision being taken in today's board meeting, a long pending demand of Noida citizens seems now on the verge of fulfilment.
The board has also alloted a land in sector 44 A block for the RERA office. Citizens of Noida were demanding for a RERA office in the region since after the act was enforced.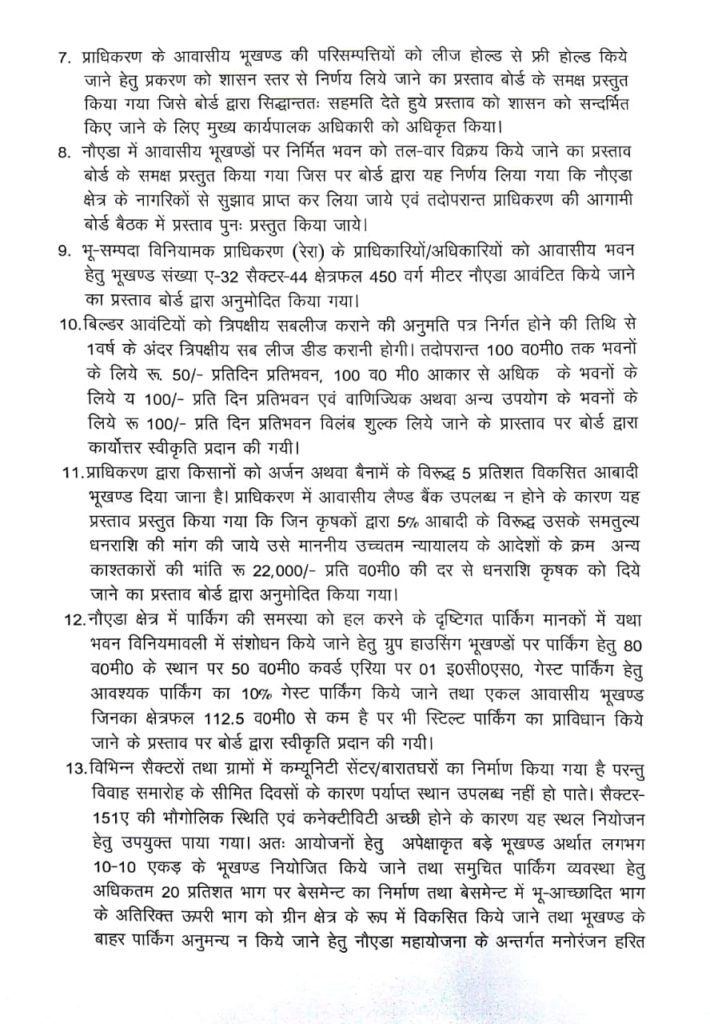 The decision of floor wise selling of residential building also came for discussion during the meeting, on which it was decided that suggestions from residents of the city can be invites and based on the same, a policy regarding the same can be framed in future.
Creation of a large multipurpose area designated for various social functions has also been approved by the NOIDA board which is expected to come at a marked land in Sector 15-A. 
The board also gave approval for a Water Cess amnesty scheme on interest rate, benefit of which can be taken from 1st October to 31st december.
The board has also decreased the quarterly compund interest rate on pending loan amount given to UPSIDC, Greater Noida Authority and other government organisations from 10.20 percent to 8%.
The authority had also approved allocation of a land in Sector 44 to the sector's RWA for the construction of a community center or cultural centre.
For farmers who are due to be provided 5% developed land as part of land acquisition terms, authority has decided to offer a monetary compensation of 22,000 per square metre instead. The decision has been taken considering the shortage of land bank in the region and the eligible farmers who are interested can take benefit of the same.