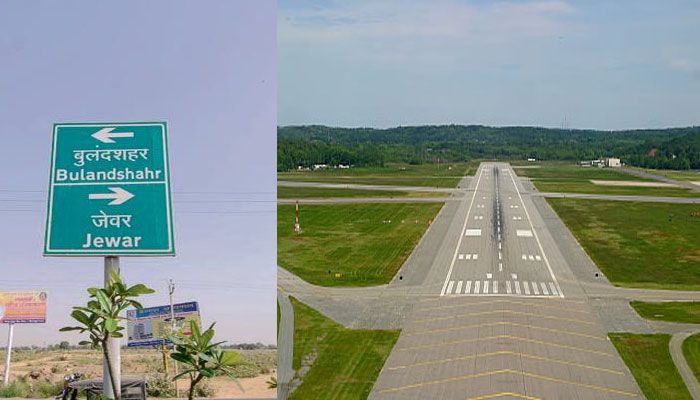 Noida International Airport Limited formed for development of Jewar Airport, All three authorities made partners
Saurabh Kumar
A big step has been taken regarding the development of Noida International Airport at Jewar. It has been decided that all the three authorities will have their representation in the developmental work for the airport and for the same their responsibilities are being defined.
Process for the company selection and inviting tenders has already started. In the company Noida Authority will have 37.5% stake, Greater Noida Industrial Development Authority will have 12.5 % and Yamuna Expressway Industrial Developmental Authority will also have 12.5% share
According to this joint venture company model formed for the purpose they will jointly bear the expenses of Airport construction. Yamuna authority has started the process for the selection of companies for construction Noida International Green Field Airport.
Taking que from the airport's name the authority has named the company as Noida International Airport Limited. The state government and all the three authorities will deposit the expenditure cost in a bank account of the company.
Before registration all the four partners will have to sign a MoU. This joint venture company will have 7 board members including 1 Chairman, 3 CEO's of Noida, Greater Noida and YEIDA as well as 03 other from government departments. Chairman of board is Chief Secretary of GoUP.
While the land will be acquired on the name of Aviation Ministry, the state government will be the land owner. In this whole project Yamuna Authority is playing the role of nodal agency.