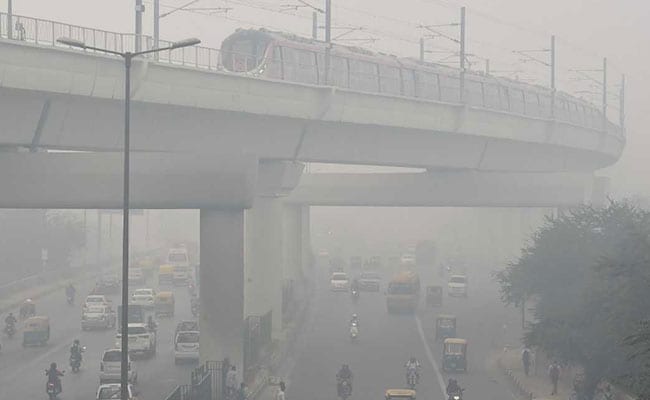 Noida ranked sixth among top 10 polluted city in the world by Greenpeace
Saurabh Kumar
Greater Noida (6/3/2019) : It's an alarming situation for Noida as the city ranked sixth among the top 10 most polluted cities in the world, according to a new study by Swiss-based IQAir AirVisual and non-profit organisation Greenpeace. This is despite tall claims made by departments of both cities that complaints were regularly addressed and many steps were taken to control pollution.
Additionally, the report said that Gurugram in the National Capital Region was the most polluted city. Delhi with an average PM 2.5 concentration at 113.5 micrograms per cubic metre was the most polluted capital in the world in 2018. Other Indian cities that made their way into the world's polluted cities list are Ghaziabad, Faridabad, Bhiwandi, Noida, Patna and Lucknow.
Yeb Sano, Executive Director of Greenpeace Southeast Asia is a statement said, "This (air pollution) has enormous impacts, on our health and on our wallets." Air pollution is likely to cause the death of nearly seven million people around the world in the next year and will cost around $225 billion to the global economy, he added.
The report also stated that Bangladesh, on average, was the most polluted nation, followed closely by Pakistan and India. While, Afghanistan, Mongolia, Bahrain and Kuwait topped the chart, countries like Iceland, Finland, Estonia, Australia and Sweden were among the least polluted as per the 2018's World Air Quality Report.
However the officials maintained that regular action is taken against polluters and that NCR cities have been proactive in controlling pollution levels by ensuring that local factors don't add to air pollution.
"While the report enlists Noida as among the worst in the world, it is still the best performer in the region. It is also the only city to prosecute and arrest violators. The parameters of comparison in this report are unclear and we cannot comment on it," B N Singh, district magistrate, Gautam Budh Nagar, said