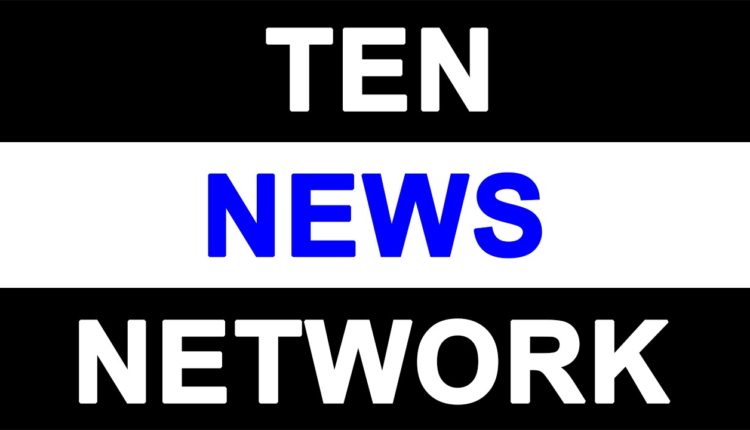 Noise Super Anniversary Shopping Sale (SASS) is back with impressive discounts up to 75%

28th August, 2023: Noise, India's leading connected lifestyle tech brand, is back with its most awaited Super Anniversary Shopping Sale (SASS). With the onset of the festive season, Noise is all set to level up the spree with its anniversary SASS sale running for six days, starting tomorrow, 29th August till 03 September, 2023 on brand's D2C handle, gonoise.com. This landmark event celebrates Noise's journey of delivering innovation packaged in the most desired smart wearables ever since its inception. The sale brings an array of compelling offers and never before discounts up to 75 percent. Being one of the leading smart wearables brands in the country, Noise brings an unforgettable shopping experience for its customers to indulge in this year.
The SASS sale introduces three distinctive offers, each tailored to cater to the preferences of different customers. Customers can get a FLAT INR 1000 OFF on 18 premium items and select liquidation products using code BDAY1000. They can enjoy FLAT INR 500 OFF on 21 mid-range bestsellers with code BDAY500. Additionally, they can also delve into the world of technology with FLAT INR 200 OFF on 15 entry-level bestsellers using code BDAY200. So, whether you are looking at getting the perfect lifestyle companion for yourself or gifting your loved ones with a meaningful present, it is a great time for customers to become a part of the grand shopping bonanza at Noise Super Anniversary Shopping Sale (SASS).
Speaking about the sale, Gaurav Khatri, Co-Founder of Noise, said, "Our anniversary month is a reminder of how far we have come as a brand due to the love and loyalty of our customers. Our annual Noise Super Anniversary Shopping Sale is therefore an initiative from us to pay homage to our customers. Their continued trust in our products has made Noise a leader in the smart wearable industry and the SASS sale is a step towards gratifying them for their incredible support. As they discover the world of their favorite gadgets that truly elevates their lifestyles, we look forward to making the experience further unforgettable for them through valuable deals."
All offer codes are applicable to both prepaid and Cash on Delivery (COD) payment modes, ensuring a seamless shopping experience. Customers can also elevate their gifting options with smart choices and surprise their loved ones with the latest products, blending style and technology. As a token of appreciation to its customers, Noise is extending an additional 5% discount on leading bank cards and prepaid payment modes. This exclusive offer enhances the value proposition of the Super Anniversary Shopping Sale and extends an opportunity for tech-savvy shoppers to make the most of their purchases. The remarkable event underscores Noise's commitment to being a customer-centric brand that is successfully democratizing technology. Customers are urged not to miss out on this limited period extravaganza of unmatchable deals on latest smartwatches and TWS.
Offers on Products
| | | | | |
| --- | --- | --- | --- | --- |
| Category | Product | MRP | Discount % | Deal Price |
| Smartwatch | NoiseFit Force | INR 5,999 | 62% | INR 2,299 |
| Smartwatch | NoiseFit Vortex | INR 6,999 | 64% | INR 2,499 |
| Smartwatch | NoiseFit Mettle | INR 7,999 | 69% | INR 2,499 |
| Smartwatch | Noise ColorFit Icon Buzz | INR 4,999 | 72% | INR 1,399 |
| Smartwatch | NoiseFit Halo Plus | INR 8,999 | 50% | INR 4,499 |
| Smartwatch | Noise ColorFit Vision 3 Elite | INR 8,999 | 50% | INR 4,499 |
| Smartwatch | Noise ColorFit Mighty | INR 6,999 | 76% | INR 1,699 |
| Smartwatch | NoiseFit Crew Pro | INR 6,999 | 70% | INR 2,099 |
| Smartwatch | NoiseFit Curve | INR 5,999 | 73% | INR 1,599 |
| Smartwatch | NoiseFit Halo | INR 7,999 | 63% | INR 2,999 |
| Smartwatch | NoiseFit Force Plus | INR 7,999 | 59% | INR 3,299 |
| | | | | |
| --- | --- | --- | --- | --- |
| Category | Product | MRP | % OFF | Deal Price |
| Audio | Noise Buds VS106 | INR 4,499 | 60% | INR 1,799 |
| Audio | Noise Buds VS102 Pro | INR 4,999 | 66% | INR 1,699 |
| Audio | Noise Buds Combat | INR 3,999 | 55% | INR 1,799 |
| Audio | Noise Buds Connect | INR 3,999 | 66% | INR 1,349 |
| Audio | Noise Buds VS404 | INR 3,499 | 63% | INR 1,299 |
| Audio | Noise Buds VS103 Pro | INR 5,499 | 64% | INR 1,999 |