Normalcy returns in Divine Society after restoration of damages by nearby construction site
Saurabh Kumar / Baidyanath Halder
Yesterday night Greater Noida police arrested a developer and a supervisor for illegally digging a deep basements on a plot just beside a 13 story residential society named Spark Divine in sector Beta of Greater Noida.
The accused, Ankit Sharma, is the owner of Hi Castle Realtech while Sanjay Tomar is the supervisor of the project. The arrest was made after the residents of society protested on Saturday night regarding the damage made by the neighbouring project while digging basement. Taking concern of the matter authority had imposed a fine 5 lakh over the developer.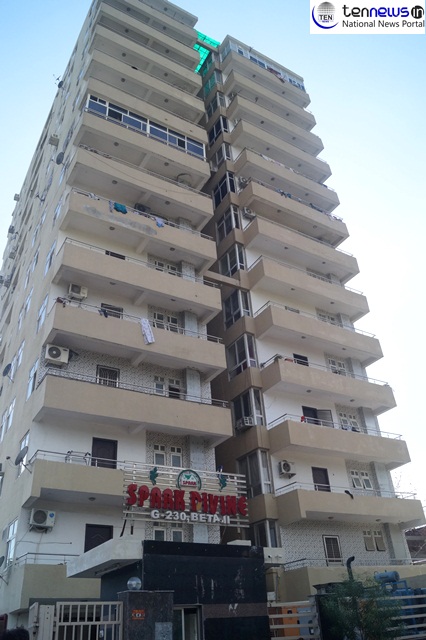 Due to illegal digging sewer, water and drainage pipe line, some parts of road has also got damaged. Apart from this boundary of 13 story buildings received cracks.
As Ten News reached the spot for checking the ground reality. Now repair work is going on the site, earlier water was removed by using the motor pumps, dumper had been used to fill the gap between the basement and society. For now a wall is being raised along the boundary of society by dumping sand filled sacks to prevent further soil erosion.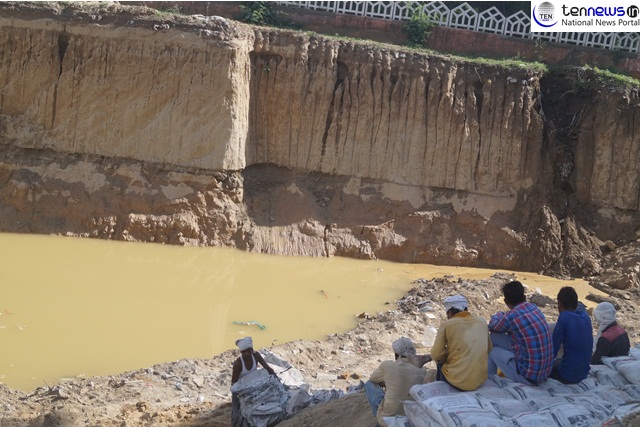 A resident of society Amit told that "now the situation is under control and now we are felling safe and relax. But as you can see the damage happened due to illegal digging is massive so it will take time in reconstruction'.