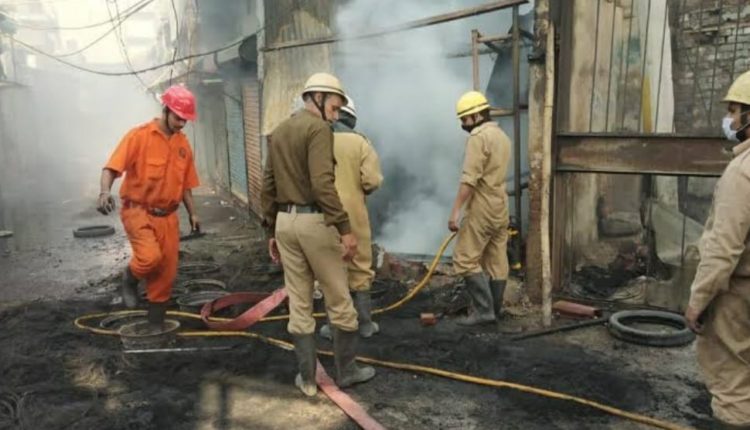 North East Delhi Violence: Death toll reaches 9, tension across many areas including Bhajanpura
Vishal Malhotra / Harinder Singh
New Delhi (25/02/2020): Violence continues in North East Delhi. Meanwhile, GTB Hospital has said that the death toll has gone up to 9. Seven people, including the head constable, were killed in the violence on Monday.
On Tuesday, 7 people, including a head constable, were killed in violence during the protests over Citizenship Act (CAA).
Violence continued on Tuesday in Maujpur area of ​​North East Delhi. People from two groups took out sticks on the streets. In Maujpur, an angry mob set a motorbike on fire, shouting provocative slogans. A fire engine was also seen going towards the spot.
According to police sources, 48 ​​policemen and 98 civilians were injured in communal clashes in Zafarabad, Maujpur, Chandbagh, Khureji Khas and Bhajanpura. Three firefighters were also injured while extinguishing the fire in the area. A large number of police and RAF have been deployed in Khureji Khas.