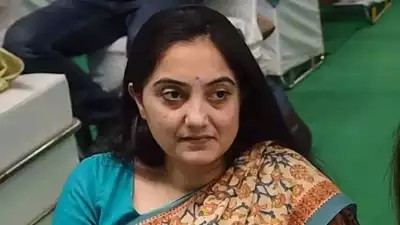 New Delhi, 10 August 2022: The Supreme Court has issued an order directing the clubbing and transfer to the Delhi Police of all 10 FIRs filed against Nupur Sharma on Wednesday, according to sources.
Several FIRs were filed against the currently suspended BJP spokesperson after her derogatory statements about Prophet Muhammad.
The court also took note of the recent threats against Sharma's life and her protection from arrest has also been extended till the investigation is concluded by a bench of justice Surya Kant and JB Pardiwala.
All cases against Sharma will now be heard in Delhi, per a decision by the said bench. The court stated, "We direct that all the FIRs be moved and pooled for the purpose of the investigation to Delhi Police. It will be appreciated if the probe is carried out by the Delhi Police's IFSO [Intelligence Fusion and Strategic Operations], which appears to be a specialised organization."