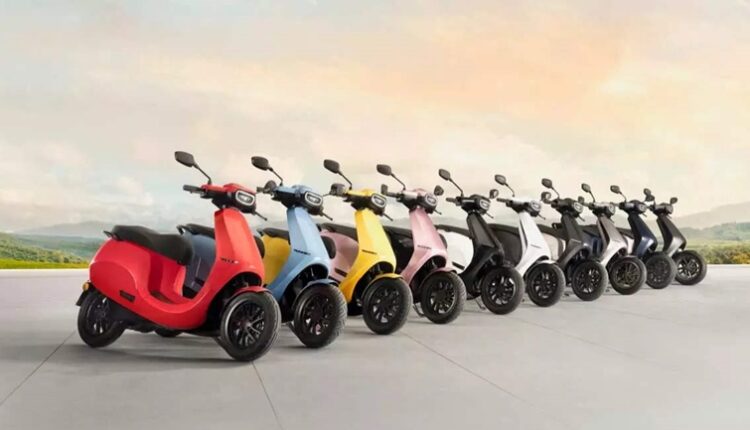 Ola Assures Safety Measures After collision causes Wheel Breakoff Incident
Ten News Network
Mumbai (Maharashtra), 26th Jan 2023: Ride-hailing giant Ola has issued a statement regarding an incident that occurred last week in which a wheel broke off one of its vehicles while in motion.

The company has stated that the incident, which occurred on a highway in the state of Maharashtra, was an isolated incident caused by a high impact.
According to the statement, the vehicle in question was involved in a collision with another vehicle on the highway, which resulted in the wheel breaking off.
The driver and passenger in the Ola vehicle were not injured, and the company has since taken the vehicle out of service to undergo a thorough inspection.
"The safety of our customers is of the utmost importance to us, and we take all incidents of this nature very seriously," said an Ola spokesperson. "We have conducted a detailed investigation and have determined that this was an isolated incident caused by a high impact collision. We have taken the vehicle out of service and have implemented additional safety measures to ensure that such an incident does not occur again in the future."
The statement went on to say that Ola has a strict policy of regular vehicle maintenance and safety inspections, and that the company is fully cooperating with the authorities in their investigation of the incident.
Ola has been facing a lot of competition from Uber in India and this incident could have a severe impact on the company's reputation. However, by quickly addressing the incident and calling it an isolated incident caused by high impact, Ola is trying to assure its customers and the public that it is taking the matter seriously and that their safety is of the utmost importance to the company. The company's swift action and transparent communication will help to regain the trust of their customers and maintain the business.
It is also important for customers to be aware that such incidents can happen with any company, and it's not only Ola who is facing this. However, as Ola has already taken steps to address the situation and has implemented additional safety measures, it is likely to regain the trust of its customers.