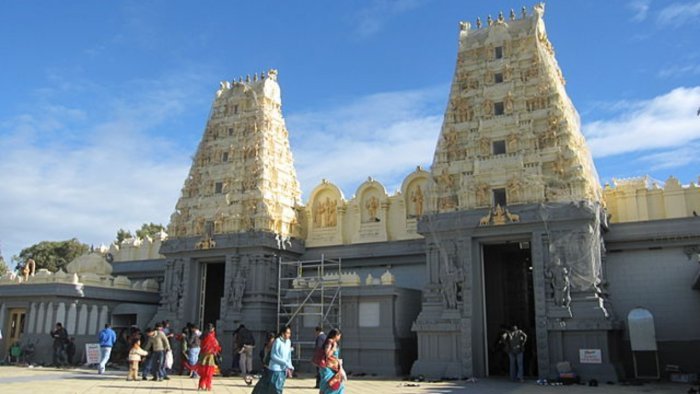 Indians in Australia Expresses Concern Over Temple Vandalisms, demand Protection
Ten News Network
New Delhi (India), 26th Jan 2023: The Indian High Commission in Canberra has strongly condemned the recent vandalism of three Hindu temples in Australia and the graffiti on them, which included the glorification of anti-India terrorists.

The commission noted that the frequency and impunity with which the vandals appear to be operating were alarming and that these incidents were clear attempts to sow hatred and division among the peaceful multi-faith and multi-cultural Indian-Australian community.
The temples vandalized include the Swaminarayan temple in Melbourne, the historic Shri Shiva Vishnu Temple in Carrum Downs, Victoria, and the ISKCON temple in Melbourne.
The High Commission also highlighted that pro-Khalistan elements are stepping up their activities in Australia, actively aided and abetted by members of proscribed terrorist organizations such as the Sikhs for Justice (SFJ) and other inimical agencies from outside Australia.
The High Commission has urged the Australian Government to ensure the safety and security of members of the Indian community and their properties in Australia and to not allow the use of Australian territory for activities detrimental to the territorial integrity, security, and national interest of India.
The Australian High Commission in New Delhi has also expressed concern over the incidents, saying the matters are under investigation.
The 2011 census showed that about 2,95,362 people in Australia were born in India, and there were 3,90,894 responses for Indian ancestry.
Indians were the largest source of permanent migration to Australia in 2011–12, constituting 15.7 percent of the total migration program in 2011–12, according to the information on the Indian High Commission website in Canberra.