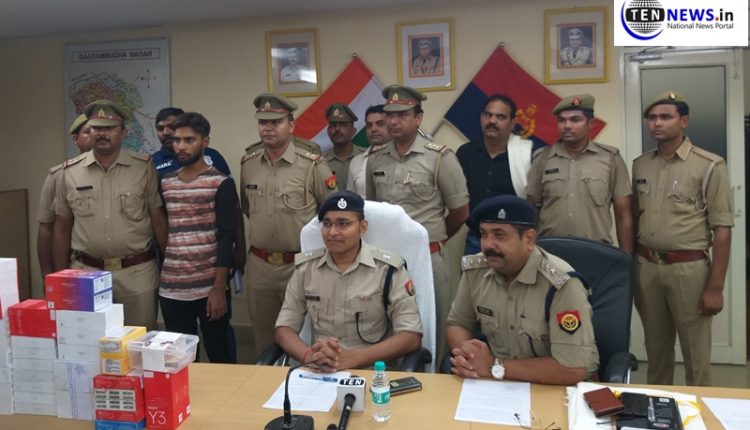 One absconding accused arrested, Involved in Dozens of mobile loot of worth 6.5 lakh
Saurabh Kumar / Baidyanath Halder
Greater Noida (04/07/2019) : Noida Police today arrested an absconding accused carrying a reward of 25 thousand on his head. The accused was arrested over a tip of police informer near from a graveyard on old Khatera road. Police recovered 61 looted mobile phones from him costing 6 lakh 50 thousand in the market.
As per the information on June 11 some unidentified assailants looted cash and 90 mobiles phones from two youth after ramming their vehicles in youth's motorcycle near Ayodhyaganj Bharat Gas Agency. After which taking action in the incident on June 21 police nabbed three accused in the incident while rest remained on run. A total of six assailants were involved in the incident.
SP Rural Vineet Jaiswal told that "In the incident the victim named Tahir a regional distributor of MI Mobiles and also owns a shop in Dadri market. So the accused that are also resident of Dadri planned the loot incident. On the day of the incident as per the plan two accused were keeping an eye on the Tahri as he left his shop they informed their accomplice who was waiting for the target at the identified spot. As the target arrived they rammed their motorcycle with target motorcycle and flee with the bag carrying mobiles and cash."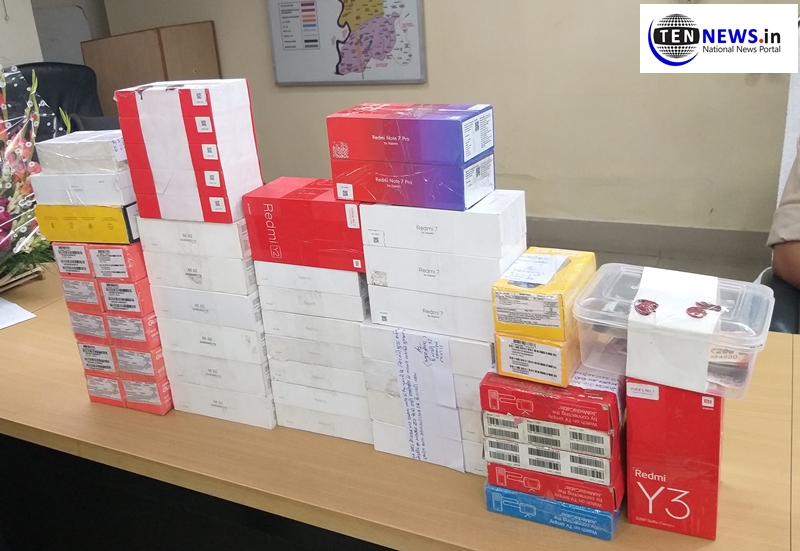 Further, he told "we recovered 51 mobiles out of 76 robbed mobiles (told by the accused during interrogation) and 15,000 cash from them. Soon the two absconding accused will be arrested.