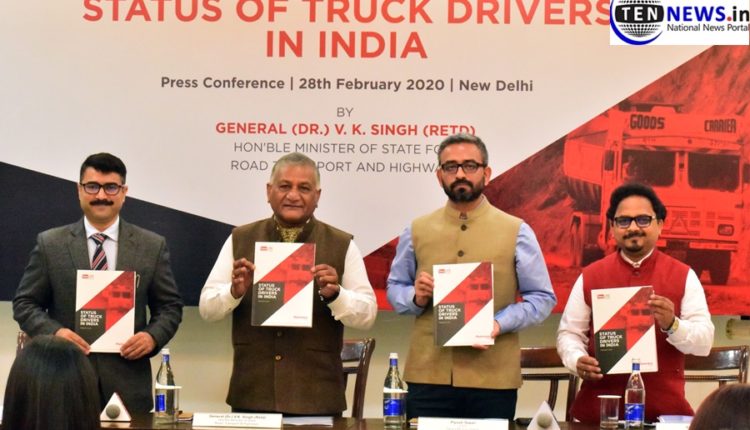 One in five truck drivers take drugs while driving: SLF report
Saurabh Kumar/Lokesh Goswami Tennews New Delhi :
New Delhi : Safe Life Foundation (SLF) today released a nation-wide, multi-city research report on the working conditions and safety status of truck drivers along with other factors impacting road safety of truck drivers and other road users in India.
The study conducted in partnership with Mahindra and Mahindra covered over 1200 truck drivers and over 100 fleet owners as respondents and was conducted across 10 transportation hubs in India.
According to the findings of the report, on average, respondents drive for about 12 hours a day, out of which 50 percent of them are driving continuously, even if they feel fatigued or sleepy. Overall, one in five respondents admitted to taking some kind of drugs during trips.
Commenting on the launch of the report, Mr. Vijay Nair, VP- Admin CSR, Mahindra & Mahindra Ltd, said, "While there have been many initiatives to raise awareness and safety of truck drivers in India, this study points at important gaps that need to be addressed to improve the status of truck drivers in India. Truck drivers are the lifeline of road freight transport in India and ifs important to address the challenges faced by them."
"Through this study and our Partnership with SaveLIFE Foundation, we aim to bring forth strong evidence to bring attention to this issue and we are optimistic of this making an impact" He added further.