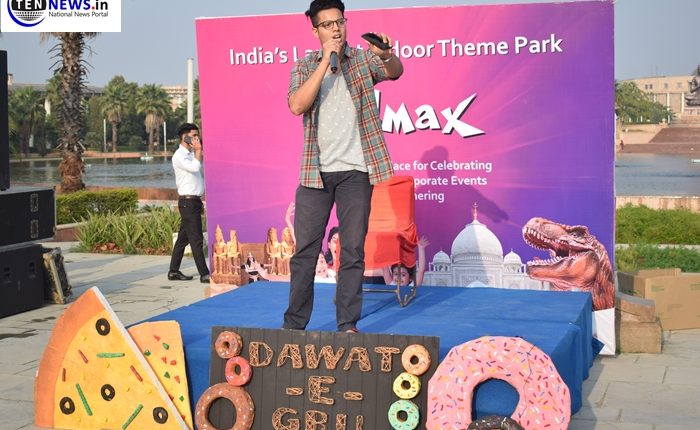 "Dawat-E-GBU" at Gautam Buddha University reignites taste buds of visitors
Baidyanath Halder
Greater Noida, 28th Feb : Greater Noida based Gautam Buddha University hosted the 4th edition of its annual food Fest, "Dawat-E-GBU" on Thursday.

The fest is organized each year in the month of Feb or March by an autonomous group of students who call themselves as Gbuians.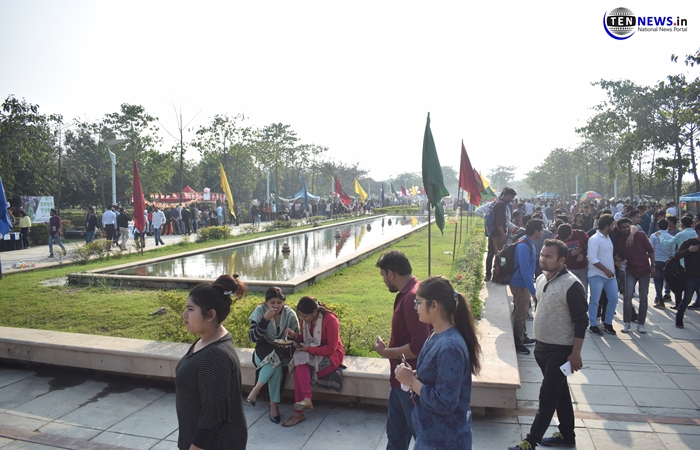 As the name suggests, the fest is about igniting the taste buds of visiting students and faculties.
Though the fest offers much more than just food including interesting game stalls by students and music, dance and poetic performances by students.
The university which is based in 450+ acre land hosted the Food Fest at the beautiful Grand Walk where 2,000+ students, faculties and administrative staff were present to enjoy the food.
Over 50+ stalls were there at the venue including those of the best food vendors of Greater Noida. The decoration of the venue, the greenery and the enthusiasm of the students made the venue a sight to behold.
The major attractions at the food fest were the stalls which were put up by international students including those of Vietnam. Other attractions were OhMax, Chings chinese, A's cafe and UClean laundry.
HOD of Department of Mass Communication Prof. Vandana Pandey, interacted with the anchor for the day – Shubhankar, and congratulated the organizers of the event and said that this type of events can generate enthusiasm amongst the students. She also said that these type of events can instill the knowledge of event management amongst the students.