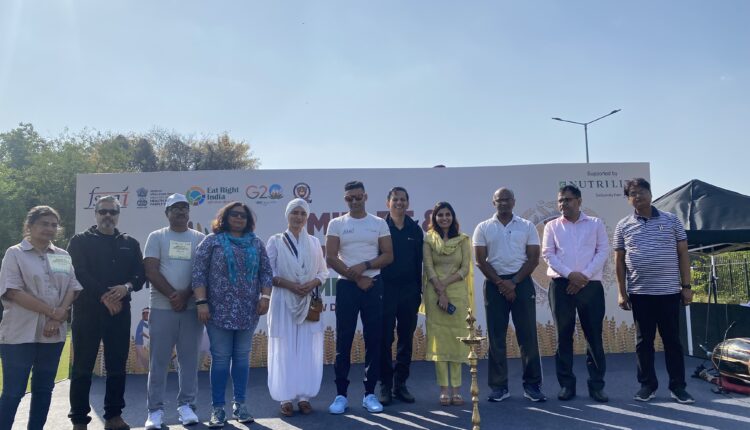 Ontologist Aashmeen Munjaal associated with Millet Swachhata Walkathon

The founder of Shukrana Gratitude Foundation, Aashmeen Kaur Munjaal being a practicing Ontologist and Relationship Expert recently witnessed promoting the healthy living and cleanliness while highlighting the importance of millets in a healthy diet in association with a Millet & Swachhata Walkathon & Mela 2023, which happened in Civil Lines, New Delhi.
This initiative aimed to raise awareness about the benefits of millet and promote their consumption as part of a healthy and sustainable diet. And during the event, Aashmeen was witnessed discussing the importance of millet and how one can make every ingredient magical for our body by showing gratitude towards it.
Talking about the same, Aashmeen stated, "Our country has given such a great gift to us as Millet. So we have to be very thankful and grateful to mother earth. It's really important for us to grab these things in our life on a daily basis and I am delighted through this initiative again Millets are coming into the limelight. So I am calling it a Magic Millet."
The Millet Walkathon was a 5-kilometer walk, open to people of all age groups. The Swachhata (cleanliness) component of the walkathon emphasized the importance of maintaining cleanliness and no plastic use, followed by hashtags called #plastichataozindagibachao and #letsmillet.