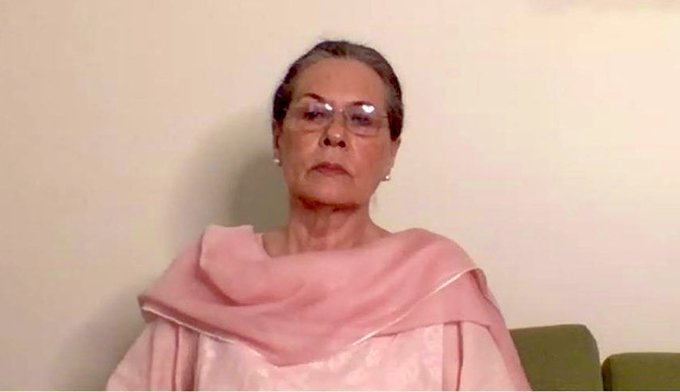 After Interim Congress president Sonia Gandhi on Monday asked the party to relieve her of all charges and duties, the future of India's oldest party seems very bleak and unclear.
Since after taking charge of the party in late 90s, Sonia had ensured the victory of Congress in two consecutive Lok Sabha elections and ruled the party with an iron fist, where no decent was ever allowed to brew.
Indeed since the beginning of parties continued dismay from 2014 onwards, there has been nothing but a lot of resentment among Congress leaders, with many also leaving the party and switching allegiance with the ruling party BJP.
While Rahul Gandhi was often touted as the second in command in the party and Sonia's heir apparent in the party, his unwillingness to bite the dust post the 2019 election debacle has also paved way for more confusion.
The fact that most leaders swear their loyalty to the Gandhi family, even more than the party, it seems highly unlikely to have a party chief that's not from the family.
Hence unsurprisingly, even after today's CWC former Prime Minister Manmohan Singh and senior party leader AK Antony said that Sonia Gandhi should continue till a new party president is elected.
As per sources, party's Organizational General Secretary KC Veugopal has been entrusted with the responsibility of finding a replacement for Sonia, at the earliest. Owing to her health, she has reportedly made it clear that she will at best continue on the best for a very limited time now.
Meanwhile, 23 senior party leaders including Kapil Sibal have written to Sonia Gandhi seeking "full-time" leadership that is active in the field and "visible" in party offices, devolution of powers to state units and revamping the Congress Working Committee (CWC) in line with the party constitution among other changes.
The party spokespersons remain tight lipped over developments, however, the storm brewing within the party is difficult to hide. The big question indeed remains, as to who is going to be the next party president of Congress? A Gandhi scion or anyone else?