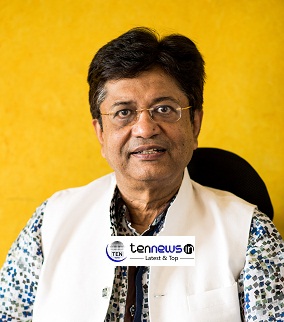 INDIAN PEST CONTROL ASSOCIATION (IPCA)
INDIAPEST 2018,  Hotel Oberoi, Gurugram August 17 &18, 2018
350 PEST CONTROL PROFESSIONALS TO MEET AT  'PESTINDIA2018' ON  AUGUST 17 & 18 IN DELHI NCR TO DISCUSS NEW TECHNOLOGIES AND ECO FRIENDLY PEST CONTROL WAYS
New Delhi/ Gurugram / Noida/Greater Noida August 11, 2018  Indian Pest  Control Association (IPCA), the apex national body of pest control professionals in the country has warned against pest invasion and health problems related with them just after the  much awaited monsoons in the country.
"The rainy season in India is much awaited to bring relief after summers as well considered a boom for crops but it is also the favourite season for pest invasion as rains help in developing perfect breeding conditions for several variety of insects as well as mammals leading to a lot of diseases affecting all. The monsoon is also dreaded as a season of health hazards as the number of flies, rain insects and mosquitoes suddenly seem to increase in number everywhere and in the house. Infections and diseases such as dengue, malaria, typhoid, respiratory tract infections, cold and flu etc. become very common during this season. Therefore, knowing how to prevent rainy season insects during monsoons and also keeping them at bay is very essential." Has warned Mr Jaldhi Trivedi, President, Indian Pest Control Association (IPCA) in a statement today  .
 "If you want to have the happiest monsoon; then make sure your house and working premises is pest-free as rain insects cause some serious health problems.The pesky rain insects ,  pests mice snd rats including  cockroaches, termites, bed bugs, mosquitoes can cause number of health problems ; few precautions and sources from where they step in during monsoon season in India : Mr Trivedi said.
" The health problems including insect bites which turn into skin swelling ,rashes and itches by cleaning out the things piled up for long in the house and gardens, removal of standing water as well use of clean new  bedsheets especially for children  every day  can help relief rom menace in a small way." Said Mr Trivedi
" Insects , rodents, birds, and mammals are all looking for basic needs – shelter and food. By focusing on removing those necessities. Two of the largest gateways for insects are doors and windows. One  can stop the invasion by making sure that the window screens on one's home are in good repair. When it comes to doors, make sure that the screen doors are in good shape and that they form a snug fit when shut.These are easy fixes and each help to keep pests from moving in with the entering person.| said Mr Trivedi
"There are other things you can do to help keep pests out of your yard and home. Birds, wasps, bats, squirrels, and smaller mammals love attic spaces. These are often warm, dry, and quiet. Make sure these vents have good screen cover over them Also, give the roof a good look. Make sure to remove any debris on the roof and if necessary clean the gutters. " he dded
 "The most common bites during this season  apart from mosquitoes  are from sandflies, flies, bed bugs, ticks, centipedes, and various other insects. During the summers, these insects go into hibernation, but as soon as the weather cools down with the rains, and the surroundings become wet, these creatures come out and attack human beings, leading to fever, fungal infections, and itching. " added Mr Trivedi
"Some of other safeguards include wearing long pants and full sleeve clothes Protect yourself against the water borne diseases.  Eat freshly cooked food and do wash and clean the salads and any leafy vegetables to get rid of germs." He said
" for Dealing with Ground Pests: Ground pests include snakes, rats, mice, and ground squirrels. Look for fresh signs of digging or burrow where an animal might gain access to the underside of your home.. The best bet is to call team of pest control professionals  with the experience and expertise to handle post rain problems " he said.
" IPCA is organising a Two day meet of  pest control professionals from all over India on August 17 and 18, 2018 at Gurugram in Haryana to discuss latest innovations and technologies as well as non chemical ways to tackle pests in the country. About 350 professionals will take part in the deliberations to be inaugurated by Union Oil  and gas minister Dharmendra Pradhan " he said,.