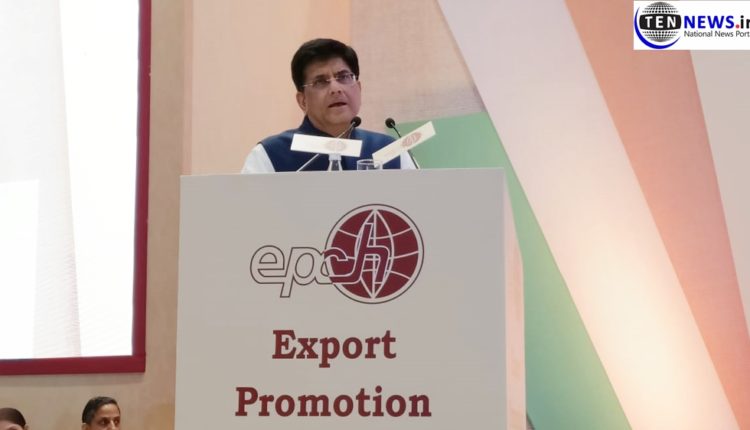 Piyush Goyal appreciates EPCH DG Rakesh Kumar's leadership, hails for bringing reform in the sector
Ten News Network
New Delhi (28/06/2022): Union Minister for trade and commerce Piyush Goyal on Tuesday was all praises for Dr Rakesh Kumar Sharma, Director General – Export Promotion Council for Handicrafts (EPCH) & Chairman – India Exposition Mart Limited (IEML), as he lauded him for leading from the forefront and proving all his critics wrong through his work.
Talking about Greater Noida based, India Expo Mart, Goyal said, "If the fraternity thinks about something unique and innovative than a very big jump is possible. If we see Mr Rakesh Kumar's Noida based centre (India Expo Centre) , I have been there recently. Normally people have this thought that MICE is a loss making centre, which entirely depends on the government subsidy. But Mr Rakesh Kumar has proved all of us wrong."
He also hoped for his continued contribution in the field and added: "I want Rakesh Kumar to further lead with more innovation. I don't want that people should come to government for everything. Take example of IT sector which became such a big industry itself. Such revolution is also possible in this sector. If Handicrafts Exports income will raise, it will help both exporters and artisans and we can maybe help many dying arts too."
Goyal was speaking on the sidelines of the 23rd Handicraft Export awards of EPCH held in New Delhi yesterday.