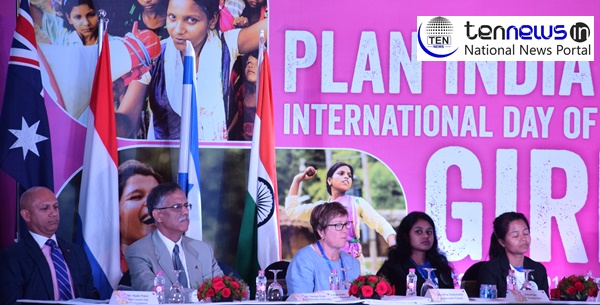 New Delhi: On the occasion of "International Day of the Girl Child", Plan India in collaboration with the Delegation of the European Union to India organised a session with actor Anil Kapoor as the Chief Guest.
The Girls Changemakers represented 10 Indian States that were Uttar Pradesh, Bihar, Uttrakhand, Meghalaya, Odisha, Maharashtra, Andhra Pradesh, Telangana, Rajasthan and Jharkhand.
They were all selected through a rigorous screening process and brought their unique perspectives to the national level. This is the second year that Plan India and Diplomatic Missions have partnered to give girls the agency to share their stories of courage and leadership while expressing their unequivocal commitment to the larger movement of girls' rights and leadership.
Speaking on the occasion, Anil Kapoor, Plan India Patron and Goodwill Ambassador, and a National Award winning actor, said:
"This is such a proud moment for us. It is wonderful to see 17 of our young girls leading from the front and performing their duties with such diligence and responsibility. I am confident that more and more girls taking up positions of power, our country's future will definitely be bright."
Ambassador of the European Union to India, Tomas Kozlowski speaking on behalf of all the 17 Diplomatic Missions said,
"Girls takeovers are a call for a social and political change to tear down the barriers that continue to hold girls back. Girls, Boys, men and women all have an important role to play in building a society that empowers every member to reach their full potential."
Plan India is a nationally registered not for profit organisation striving to advance children's rights and equality for girls, thus creating a lasting impact in the lives of vulnerable and excluded children and their communities.