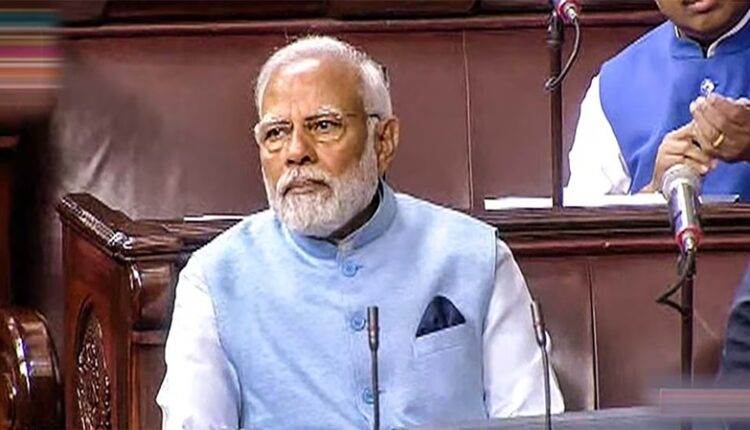 PM Modi Emphasises on Importance of Fact-Based Debates in Parliament, chides opposition
Ten News Network
Delhi (India), February 11, 2023: The heated debate in Parliament between the ruling and the opposition parties on the motion of thanks to the president's address took an interesting turn when Prime Minister Narendra Modi castigated the opposition for relying more on political rhetoric and muckraking than facts to corner his government.

This was in response to the demand of Adhir Ranjan Chowdhury, leader of the Indian National Congress in Lok Sabha, for a debate on Chinese transgressions across the Line of Actual Control (LAC) in the eastern sector.
Home Minister Amit Shah then challenged the opposition leader's statement, questioning the accuracy of his facts. He also pointed out that the 1962 debate in the Third Lok Sabha, when India had already lost Aksai Chin and abandoned the Daulet Beg Oldi post in the western sector, was an internal matter of India and not one to be discussed in the international arena.
This debate has highlighted the importance of researching sensitive topics like those involving China and Pakistan before making any statements in Parliament.
It is the opposition's job to criticize the ruling dispensation, but their arguments should be backed with facts and not just rhetoric.
PM Modi asserted that this would help India's adversaries and weaken India's position in the international arena. He further added that, after the May 2020 transgressions by the Chinese Army, there has been no loss of land in East Ladakh and both armies have disengaged after detailed dialogues between the military commanders.
The Prime Minister's remarks have been lauded by many, who believe that adhering to facts and proper research is essential for a healthy democracy.