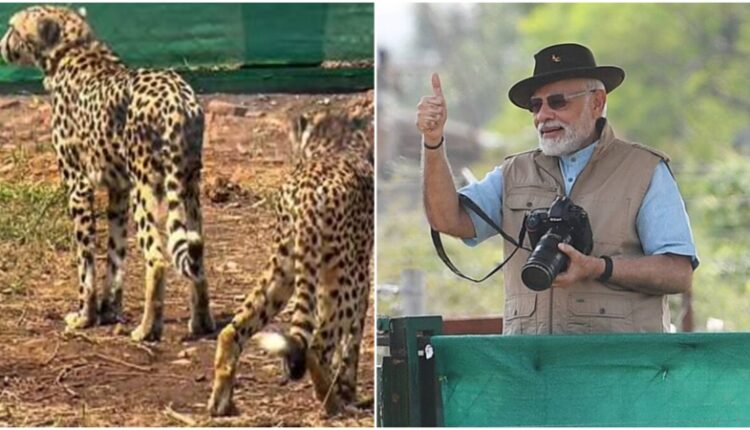 Delhi, Sept 25th, 2022: In the 93rd episode of his monthly radio program 'Mann ki Baat', PM Narendra Modi sought suggestions for renaming the eight newly arrived cheetahs at the Kuno National Park, adding that the winner could be the first to visit the cheetahs.
The eight Namibian cheetahs are currently named- Asha, Siyaya, Obaan, Cibili, Siasa, Savannah, Sasha, and Freddy.
The name Asha was given by PM Modi himself.
Addressing the listeners, PM Modi asked, "What names can be given to the cheetahs? What should we call each of them?".
He further said that among the suggestions, the winner could be the first to have a glimpse of the cheetahs at Kuno.
The competition for the same will be organized on the online MyGov platform wherein people can drop their suggestions.
Modi said that a task force has been set up for the cheetahs and look after their health, behavior, adjustment to the new environment, etc.
"Depending on their health and nature, it will be decided when you all can visit the park and meet the cheetahs".
Expressing joy over the return of cheetahs in India, the BJP leader said that 130 crore Indians are happy, full of pride, and this is the true representation of India's love for nature.