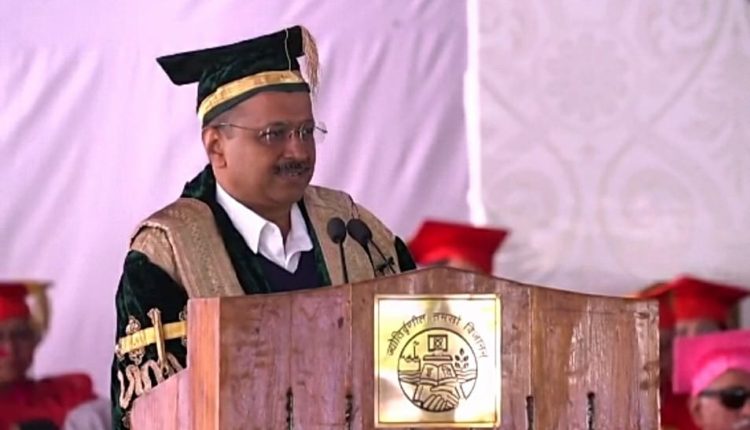 Politics needs Intelligent Youngsters: Arvind Kejriwal at 13th GGSIPU Convocation
Vishal Malhotra/Lokesh Goswami Tennews New Delhi :
New Delhi(03/12/2019): Delhi Chief Minister Arvind Kejriwal today said that politics need intelligent youngsters and urged students to join the field, while addressing the convocation of Guru Gobind Singh Indraprastha University.
"If you are ready to give your all to the country, I invite you to join politics," he said.
Indraprastha University's Convocation Ceremony not only concludes the academic years, but also celebrates the hard work and achievements of the students and faculty members. On its 13th Convocation, Guru Gobind Singh Indraprastha University saluted the spirit of excellence and congratulated the students on their successes.
To celebrate this milestone, the 13th Convocation of Guru Gobind Singh Indraprastha University was being organised today at its premises. The programme was addressed by the Guest of Honour, Vijay Kumar Dev (IAS), CS, Delhi and Chief Guest, Arvind Kejriwal.
During the convocation ceremony the certificates and medals were conferred upon the Ph.d scholars, Gold medalist students who have successfully completed the requirement of the programme.