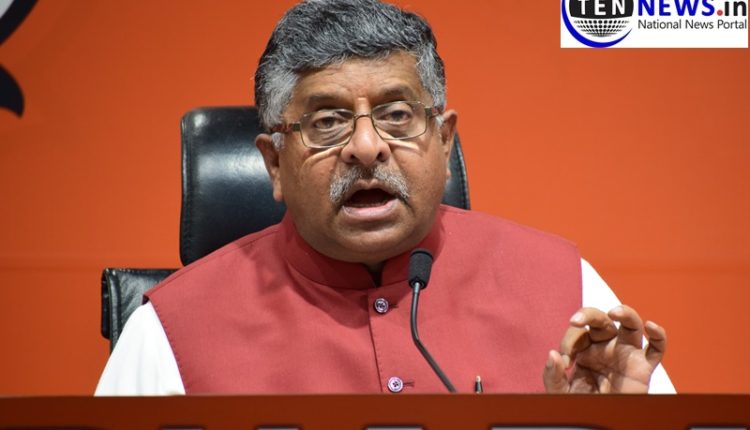 "Politics of division is in the DNA of the Congress" : Ravi Shankar Prasad
Vishal Malhotra (Photo/Video) By Lokesh Goswami Ten News Delhi :
New Delhi : Today, Union minister Ravi Shankar Prasad accusing Congress leader Navjot Singh Sidhu of inciting Muslims against BJP in Bihar, said,
"Yesterday Priyanka (Gandhi Vadra) ji was giving her mandate on nationalism, I think she has forgotten her party's legacy. Today a Congress leader (Navjot Singh Sidhu) talks about 64 per cent minority, what kind of a mandate is this and how is it making the nation strong."
He further said that the politics of division is in the DNA of the Congress.
"This is not a new tradition. When sloganeering over the country's division was going on in JNU, Rahul Gandhi went there to support them. Today a voice is rising from Kashmir saying that whenever we wish we can divide India. What is the mentality of this tukde tukde gang, Priyanka ji needs to understand this legacy," Prasad said.