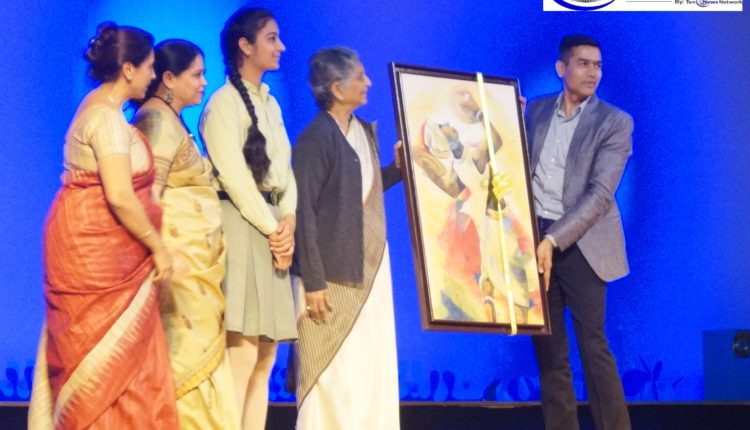 Pragyan School Greater Noida celebrated its Annual Day with Great zeal and enthusiasm.
Saurabh Kumar / Abhishek Sharma
Greater Noida(9/3/2019) :  Pragyan School Greater Noida celebrated its Annual Day on 9th March with much vibrancy and enthusiasm. Sayeed Ansari Chief Executive Editor of Aaj Tak News Channel was the chief guest for the event. He was welcomed by the school principal Ruchika Sharma.
The event began traditionally by lighting the lamp followed by a welcome note delivered by tiny tots of the organisation. The toddlers of the school stole the show with their well-rehearsed and synchronized performances showcasing the vibrancy of the country.
Later, presenting the annual school report principal Ruchika Sharma said, "Now our school has a small organic farm where our senior students devote their time as part of the green activity and so far we have produced 14 kg of spinach, 33 kg or coriander, 28 kg Red Reddish and much more. Safety of students is paramount to us and steps are taken to ensure the same. Out of 2860 schools pan India our school was awarded Green School award. Apart from this our school was also ranked number one among all the schools of Greater Noida in Times of India School survey 2018. "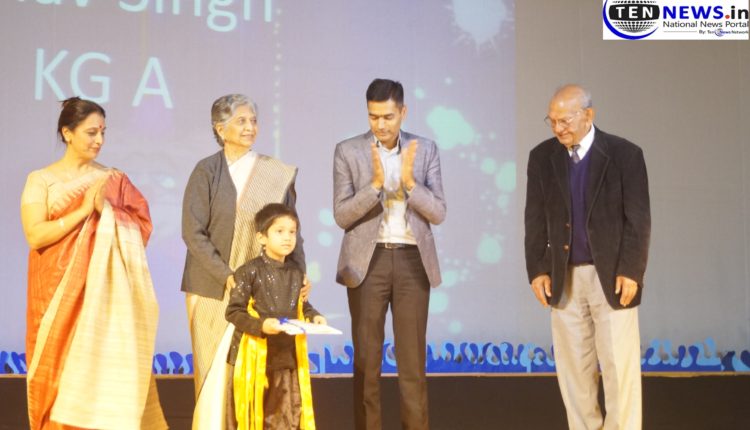 Talking at the event Sayeed Ansari started his speech in a very light way by asking some funny questions from parents at the auditorium like how many of you got 95 percent in school or who had cancelled movies plans because of their children's exam. He insisted on parents not pressurizing their children's for marks and parents themselves don't need to take too much tension about and stress over this.
He further added, "I watched students here speaking so fluently so confidentiality which I never had done in my entire school life. So I want to suggest parents to believe in the children as well as in school".