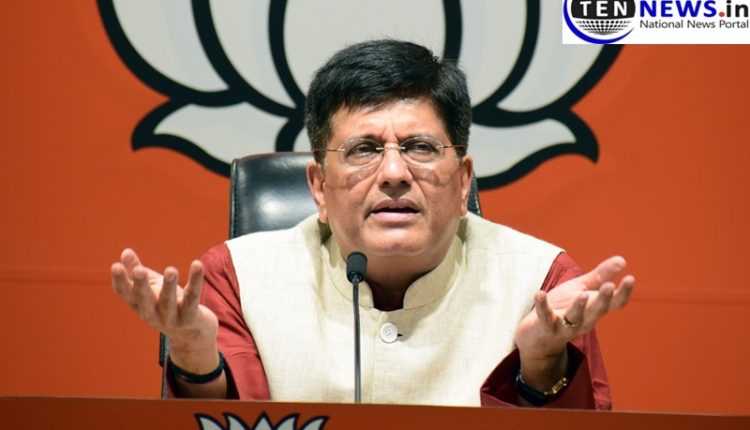 Promises made by Congress in 2004 & 2009 were all fake: Union Minister Piyush Goyal
Vishal Malhotra (Photo/Video) By Lokesh Goswami Ten News Delhi :
New Delhi : Congress has a habit of making promises and then failing to fulfill them, BJP leader and Railway Minister Piyush Goyal accused the principal of opposition party today.
"I want to share something about the fake promises of congress party. For us, manifesto is really an important document but when we talk about congress, they always mention various promises that they always proves to be fake", said Railway Minister Piyush Goyal.
Earlier in the day, Sushma Swaraj said Congress president's words have hurt the party and added that the veteran BJP leader was like a "father figure".
"The Congress party has reportedly spoken about providing electricity in every village. This was the then Congress President Sonia Gandhi's assurance way back in 2004. But when we came to power there were 18,452 villages which did not have electricity," Goyal told reporters. In fact, there were crores of houses in the country which did not have power supply.
Goyal said it was under the Modi government that a decision was taken to give Rs 6,000 to poor farmers. "It was implemented within 24 days, and currently, all poor farmers have started getting annual Rs 6,000 assistance."