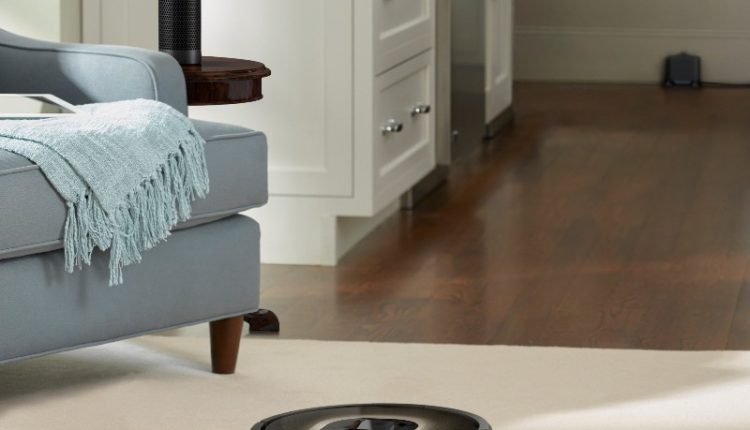 New Delhi : In a move that makes it more convenient for Indian users to fulfill their home cleaning requirements, Puresight Systems Pvt Ltd., the exclusive distributor of iRobot products in India, has offered the Amazon Alexa skills in Wi-Fi enabled Roomba 980 vacuuming robot. They have done this as, Indian Household chores are some of the most exhausting, time-consuming, and monotonous activities to get yourself engaged in, and this will further help them to ease up their work at a good pace. Anyone would rather prefer lying on the couch and browsing through smartphone applications and commanding through their voice, instead of sweeping floors with their old school brooms.
Bring home iRobot's offering, the Roomba 980, and you'd strike off one big task from your daily chores, i.e. effortless floor cleaning. The all-new, wireless robotic vacuum cleaner automatically & effortlessly navigates through your home and household furniture, vacuuming even the embedded dust and grime on your floor surfaces without any human intervention. This Wi-Fi-connected IoT device also comes with a specifically-designed, edge-cleaning brush that sweeps dirt and debris from room corners and can be switched on using your smartphone before you start dilly dallying (even if you're not at home) with the help of iRobot HomeApp.
Bearing a price tag of Rs. 71,900, iRobot Roomba 980 is available for Rs. 69,900 on the iRobot India website and for Rs. 61,466 on Amazon India under current promotional offer for Indian users.
Design:
Roomba 980 is a stylish, yet sturdy robo-vacuum cleaning device that boasts ultramodern design and visually-stunning aesthetics. The futuristic device has a lean, disc-shaped body with a height of 3.6 inches that enables it to navigate across hard-to-reach spots such as under-bed and below- couch areas.
Performance:
The device, equipped with an array of optical and acoustic sensors as well as the Dirt Detect™ technology, automatically boosts its performance while working on high-dust regions such as carpets and rugs. These sensors further enable Roomba 980 to concentrate more on areas that require intensive cleaning and prompts the robot to clean them more thoroughly if needed. The robotic vacuum cleaner extends up to 120 minutes of high-powered cleaning and automatically docks to its turbo charging cradle under low battery conditions or when its cleaning job is done.