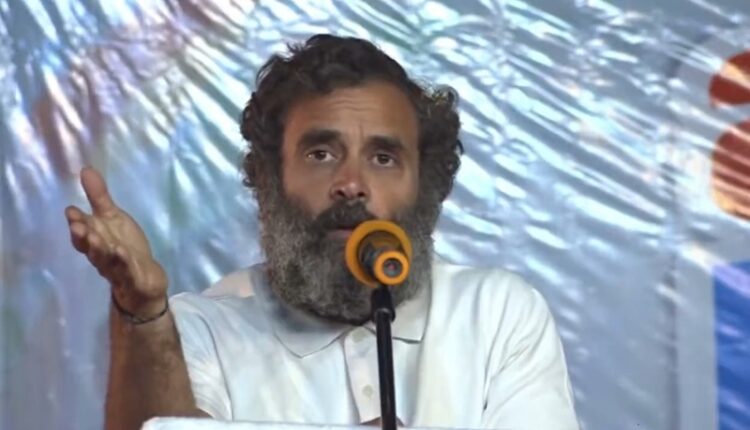 Rahul Gandhi Accuses PM Modi of Helping Adani Group, BJP rubbishes charges
Ten News Network
New Delhi (India), Feb. 7, 2023: Rahul Gandhi today launched a scathing attack on Prime Minister Narendra Modi and billionaire Gautam Adani in the Lok Sabha, accusing the PM of helping the Adani business empire gain success in multiple sectors.

Gandhi, who recently completed a 3,500-km Bharat Jodo Yatra, alleged that the businessman went from "600th to second rank" when the BJP came to power in 2014 and accused the Prime Minister of changing rules for the Adani group to bag six airport contracts.
In response, Law Minister Kiren Rijiju said, "Do not level wild allegations; give proof." You are now a senior MP. You should speak with responsibility. We expect you to be serious in parliament. You can say whatever you want outside.
The BJP leaders also remarked that Gandhi should talk about "Ashok Gehlot-Adani ties," referring to Adani's pledge of 65,000 crore at the "Invest Rajasthan Summit" in the Congress-ruled state last year.
The Adani group has rejected the allegations made by US-based short seller Hindenburg Research, calling them a "malicious combination of selective misinformation and stale, baseless, and discredited allegations."
Opposition parties have alleged that the recent meltdown in Adani Group shares involves public money as public sector companies LIC (Life Insurance Corporation of India) and SBI (State Bank of India) have invested in them. Both houses of parliament have been disrupted repeatedly because of protests linked to the Hindenburg-Adani row.