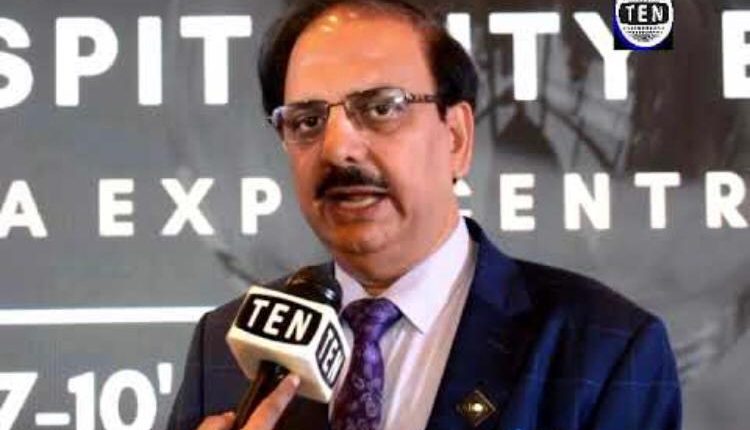 Rakesh Kumar – the uncrowned King of Indian Handicrafts and MICE Sector
By Ten News
Greater Noida: The corporate journey of the visionary who took Indian Handicrafts and Exhibition Industry to the Himalayan height. Anyone who has ever visited the sprawling facility of India Expo Mart and Centre in Greater Noida's Knowledge Park area must have witnessed the grandeur and inclusiveness of this one of its kind facility in the Asian Region.
Now, that the venue is so well connected with all modes of transportation and could be accessed so easily, hats off to the person's vision who conceptualised, designed , executed and now leading this project from the front .
We are taking about the incumbent Chairman of India Exposition Mart Limited, Rakesh Kumar who saw this dream of making it – the exhibition capital of the country, at a time when most people didn't had much faith of investing at a place about 50 kilometres from Delhi. His concept put Greater Noida on international trade map way back in 2006.
How well his dream worked can only be seen from the fact that this ultra modern facility now hosts over a dozen mega shows and exhibitions throughout the year including the Auto Expo, renewable energy exhibition, world road saftey Congress among others.
Popularly known as India Expo, the foundation stone of the same was laid by the then Deputy PM L.K. Advani and later it was inaugurated by Manmohan Singh, Prime Minister of India , in 2006.
Major shows and conferences like Auto Expo, Printpack, Asian Development bank (ADB) and FDI World Dental Congress are now being organised in this complex. The place which has now become a go-to destination for event organisers and exhibitors often witnesses presence of key Indian business leaders and top notch bollywood star
However, Rakesh Kumar's multidimensional personality is not limited to just one mega successful venture but he is also the Director General of country's most premier Export Promotion Council of Handicrafts . EPCH, which promotes handicraft exports and helps Indian artisans make business of crores , is currently having membership of more than 11,000 Handicrafts exporters.
Rakesh Kumar is also the immediate Past President of Indian Exhibition Industry Association (IEIA).Which is an Apex body of Exhibition Industry which influences policy decisions of the central and state governments . It also protects the interests of its members .
As a testimony of his passion and zeal for Handicrafts sector, Rakesh Kumar started world-renowned Indian Handicrafts & Gifts Fair (IHGF) in 1994 which is now visited by over 5,000 overseas volume business buyers for sourcing Indian handicrafts producs and about 2,800 exhibitors from all over India participate in it.
Kumar is also instrumental in organizing Product specific shows like Home Expo & Indian Fashion Jewellery & Accessories Show (IFJAS) at India Expo Centre, Greater Noida.
Owing to his passion in the various domains of handicraft he also dedicates his time for working for the upliftment of traditional artisans and has played a pivotal role in development of various craft pockets of handicrafts like Jodhpur, Jaipur, Saharanpur, Narsapur (A.P.), Moradabad and some in North-Eastern Regions.
Rakesh Kumar always believes in moving forward and starting new things. A key architect for setting up of National Centre for Design & Product Development (NCDPD), New Delhi for design and product development, Moradabad Artisans Welfare Trust to provide vocational training and higher education for artisans and their children & Handicrafts & Carpet Sector Skill Council (HCSSC) to bridge the skill gap in the handicrafts & carpet sector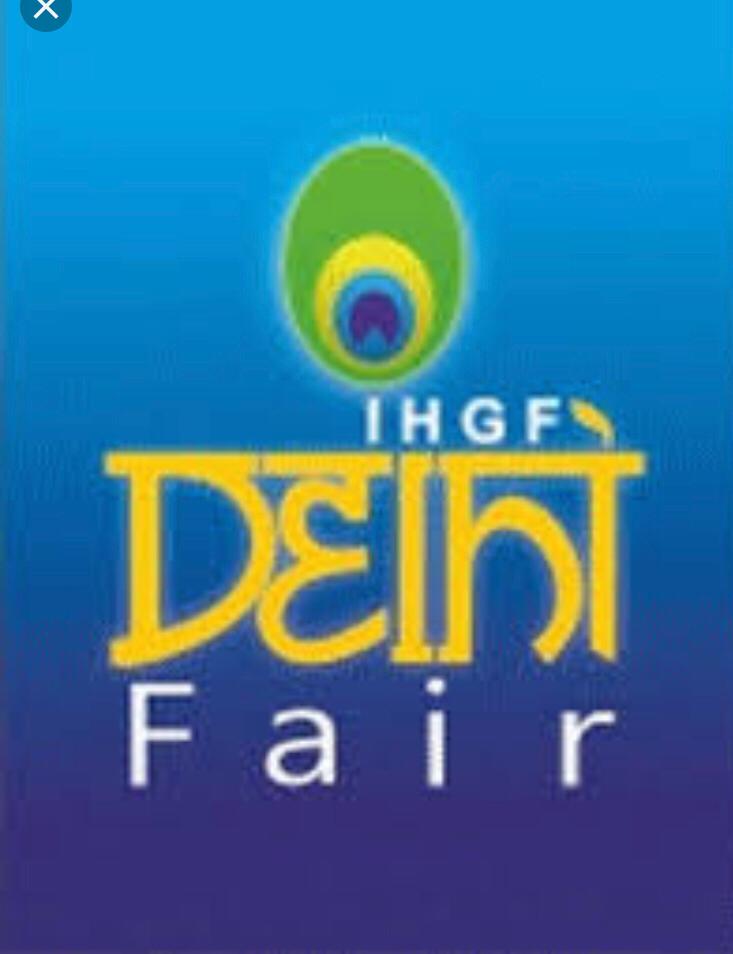 "Rakesh Kumar has nurtured the Indian Handicrafts Exports Industry by reaching out to Markets Worldwide. He is the backbone of Indian Handicrafts Industry. With building a dedicated and hardworking team at EPCH to creating an equally capable team at India Expo Mart, he has ensured to remove all obstacles from artisans to Exporters to Exhibitors to Buyers. He has been instrumental in building businesses of First Generation Exporters like me through motivation, guidance and by providing right opportunities for display our products in front of International buyers " says Vikas Bhardwaj, Managing Director Deluxe Exports (India)
He also works for better trade and export cooperation between India and it's neighbouring countries and was a Member in the Advisory Board of India-Japan Global Partnership Summit-2013.
In the past, he also served as a Member-Steering Committee of Asian Development Bank-ADB'2013 constituted by Ministry of Finance, Dept. of Economic Affairs, Government of India for holding ADB general meeting in India.
His penchant for social work and interest for doing something for the most downtrodden of society made him establish Gautam Buddha Society for Social Welfare as an initiative of IEML, which helps him find out welfare issues of poor and needy people of NOIDA region, which he then solves through funds, facilities and services.
He realised the great need for freshly trained professionals in the MICE sector, so as an IEML initiative he also launched an ACTREM Institute to give students first-hand experience of being part of events while learning their theoretical nitty-gritties.
Rakesh Kumar, with his pleasing, humble, dynamic & energetic personality and helpful demeanour, has a special place among all those who feel inspired in his presence and strive to work hard. He is well connected with top Ministers, politicians cutting across party lines, bureaucrats, diplomats and corporate Zars and thus holds key place amongst the Delhi business community and socialites.
Widely and frequently travelled world over for organising mega exhibitions and participating trade conferences in many countries – so a truly global persona .



Acknowledging his contribution, President , Hospitality Professionals Management Forum Nitin Shankar Nagrale said, "He is simply focused on results and achieving success for his team and the organization. He is a strategic thinker and he develops and implements strategies that drive results and maximize the potential of his organization ".
Praising him for his leadership and tireless efforts, a Noida citizen and power domain expert Rajiv Goyal said, "It was in early year 2000 when I first went to site of India Expo Mart for technical feasibility to provide Electricity connection to start construction. Nothing was there. Greater Noida today has marking on international map and known to world , one of the biggest credit goes to India Expo Mart. The man behind this success is known as Mr Rakesh Kumar. I have seen him working for long hours and passionately bringing various national & international exhibitions due to which Greater Noida has witnessed multiple visits of President and Prime Minister. Who will forget the mammoth exhibition of ADB where lacs of people came as was in biggest exhibition of cars. All credit goes to him to co-ordinate in Central and state Government to make exhibitions successful. His leadership has ensured well spirited team working 24 X 7 with him".
The man who eats , drinks and sleeps 3 E's – Exports , Exhibitions and Events , works 24*7 mode . His name will be enshrined in golden words in the history of Handicrafts and MICE sector for giving job opportunities for crores of people .Keeping in view his enormous contribution in the growth of Handicrafts and MICE sector , facilities creations and building business platforms he deserves to be honoured with Padma Award.