Rakshapal Bahadur Management Institute (RBMI) Greater Noida Organised Management Fest
ROHIT SHARMA / SAURABH KUMAR
Greater Noida: (19/2/2018)
Rakshpal Bahadur Management Institute, Greater Noida organized Management Fest 2018. Theme of the Fest was based on meet, complete, challenge and show mind range. The Fest had number of events to bring young minds of science and business together.
The program started with the traditional lighting OF lamp ceremony by Managing Director of RBMI Navin Prasad and Chairperson of RBMI Veena Mathur.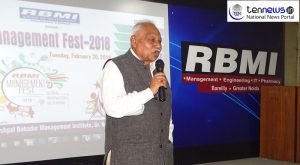 While interacting with students Navin Prasad said "We should always be grounded and try to use our mother tongue instead of English which has now a day's became a parameter of knowledge and a matter of prestige." Lastly he wished luck to all the participants and said that we should keep loving our neighbor and you all are our neighbor. He thanked all the students for taking part in the Fest.
The fest was attended by large number students from across different colleges in NCR Delhi and many of students also came from Bulandshahr and different region in western UP , who participated in more than 11 different contests and competitions like management quiz, poster presentation, rapid software development , case study and so on.

While talking to Ten News Veena Mathur said "I am in education field since a long time and it all started with setting up of school in Bareilly in 1981 which is now very renowned school of the city. Thereafter I thought that something should also be done in higher education, as I had lived in United Kingdom and was quite impressed with their way of learning.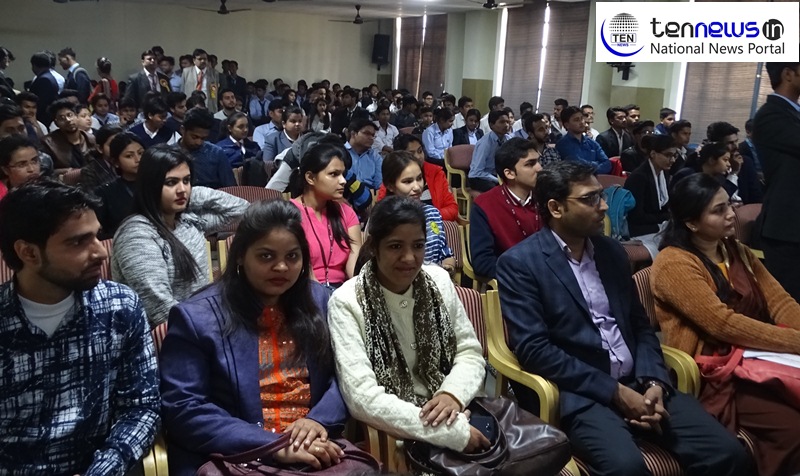 So taking inspiration from there in 2005 we started RBMI in Greater Noida to deliver quality higher education in the region. We also organize annual job fair in our Bareilly branch to provide exposure to our students in professional world."
Prize Distribution program was organised to motivate the participating students from ITS , GL BAJAJ , NIET , AVIAN , ACCURATE , RBMI , IMS NOIDA etc Colleges . Ms Veena Mathur , Dr Chanchal Varshney , Laghu Udyog Bharti , Gajanan Mali Founder Parichowk.com , Dr Vibha Singh Director RBMI gave away the prizes.