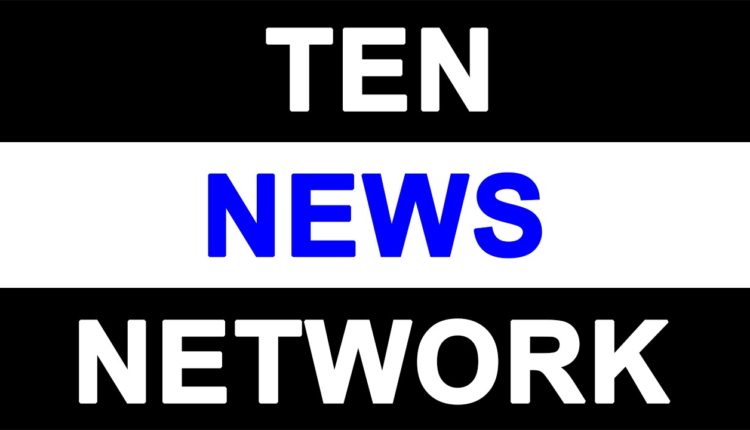 REAL ESTATE BILL ENTERS INTO FINAL STAGES.

Protecting consumer interest and promoting smooth functioning of real estate segment for the ease of realty developers have been the few key points that the government is keen to look into.The Real Estate (Regulation and Development) Bill is designed to support a rational and unbiased play in realty market. It is meant to benefit everyone linked up with real estate sector. The Real Estate Bill was introduced in Rajya Sabha in August 2013, after which it was referred to a Parliamentary Standing Committee which made many recommendations to the bill and then submitted its report in February 2014. The Union Cabinet in a meeting yesterdayapproved the amendments to the Real Estate Bill, 2013. The Cabinet chaired by Prime Minister, Narendra Modi gave its approval to the proposed amendments which were lying pending in Rajya Sabha.
Under the revised bill, Realty developers have to register the real estate project and disclose all the project details with the customers. Real Estate agents also need to register themselves with Real Estate Regularity Authority. The new bill will be now applicable to residential, commercial and industrial real estate which was earlier restricted to residential sector only. For overseeing real estate business transactions, one or more Real Estate Regulatory Authority in one or more states is to be established. In order to resolve disputes the revised bill establishes a Real Estate Appellate Tribunal. 50% payments by buyers need to be deposited in escrow accounts against the earlier proposal for setting aside 70% of the funds in a special account by developers. Buyers are given the right to obtain stage wise information of project and in case of any delayed possession or default from the developer side they are entitled to receive compensation with interest.
The revised bill now comprises of provisions in the favor of buyers and a greater check on the business practices of real estate sector. The Cabinet believes that creation of real estate bill will make ways for uniform governing mechanism across the realty sector and will add to the credibility and reliability of country's unregulated real estate sector. The new bill targets at establishing transparency and accountability in housing transactions and realty segment, to reinstate the confidence of general public in the real estate sector. However, it seems developers are left off as no major relief is brought to them. It is important to have a regulator which should not only work in the favor of consumer, but it should have provisions to support the developers and industry in all.
Mr. Mahipal Singh Raghav, CMD, MMR Group says "The changes made in the new bill will work wonders for the proper functioning and smooth operation of realty sector. But still there is scope of improvements in the bill. Since, it is a customer-oriented bill; buying sentiments will definitely improve. Delays in delivery can be controlled a lot if our government starts a single window clearance which will save lot of time for the developers, so that project commencement and delivery is on time, which will help in justifying the amendments".
Mr. Arvinder Singh, MD, Agrante Realty Ltd. says "Real Estate sector is still unregulated and unorganized to a large extent. It's a good announcement that a regulatory authority is to be established. It would bring a tight-hold on the realty sector and ensure the business transactions are transparent and working is under proper governance of the Real Estate Regularity Authority, which would help protect the consumer interest and enhance the demand and buying sentiments in near future".
Mr. Ashok Gupta, CMD, Ajnara India Ltd. believes "Amendments to the Real Estate Bill is a good move in the interest of consumers. It will bring more transparency in real estate sector and will make it more legitimate in nature. Now the government must look into faster clearances of mandatory documents so as to help in timely construction and delivery of projects to avoid being penalized as per the new changes".
Mr. KushagrAnsal, Director, Ansal Housing says "This is one of the major news for the sector and will help the customers in a big manner. The government has a plan to provide Housing for all; which would meet several hurdles if strict scrutiny will not be present. A regulator sitting in the middle will make sure transparency is achieved and consumer grievances are effectively handled. This will in turn help in forming a pool of positive sentiments thereby helping in boosting the demand for this sector".
Mr.DeepakKapoor, Director,GulshanHomz says "Real estate sector is one of the fastest and most demanding sectors in India today with major contribution to GDP and employment generation. Thus, this bill will help in shielding the buyer's interest and will fill in the loopholes existing in the sector. The government must now focus on making the documentation and approval process easier for the developers so that timely delivery can be attained".
Mr. Rupesh Gupta, Director, JM Housing says "It was a major requirement to get this sector regulated in a proper manner so that every other industry/sector associated with real estate sector is benefitted and everything is well organized. It's a good announcement that customers are given the priority and provisions are made to safeguard their interests. This bill was in pipeline for quite some time and finally government is taking action for it".
Mr. Pradeep Aggarwal, Chairman, Signature Global "Revisions in the bill are justifying the current scenario of real estate sector. There are shortcomings which need to be addressed wisely. Instituting authorities for regulating the sector and introducing provisions in the interest of buyers will really be helpful in holding the customers interest in realty market. Developers also got much needed relief for the reason that now they have to deposit just 50% of buyer's payment in escrow account which was earlier supposed to be 70% by UPA".