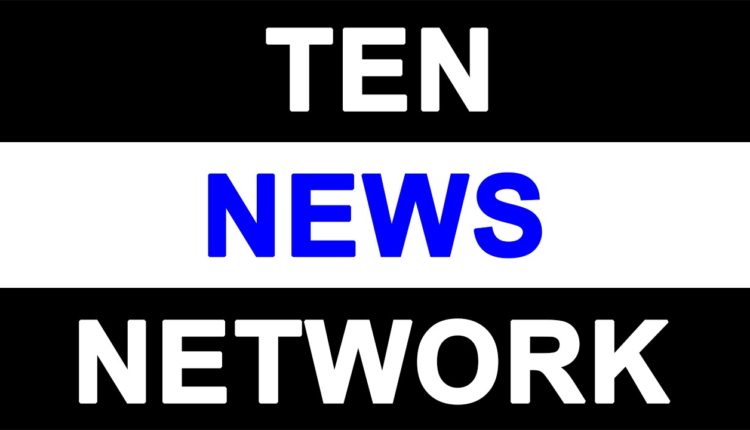 REAL ESTATE BILL HOPEFUL TO SEE A GO THIS MONSOON SESSION : BY HRISHI KUMAR
The real estate sector of India had for long started to share a rough image amongst buyers and its associates which has now become even worse with the market unable to perform up to the mark. Possession delays, hidden costs, fraudulent by builders, not following of legal norms and much more had forced the customers to raise a loud voice which has finally reached to the ears of the government. The union cabinet had approved the bill and starting this monsoon session on 21st July; all eyes will be fixed on the news for Real estate Development and Regulation Bill which is to be tabled. The buyers of property market in particular will be waiting for the decision to come out which guarantees safeguarding of their rights and interests.

"It is very imperative to understand that the demand and respect of real estate sector has been moving downward for several years now attributing to the negatives pertaining in this sector such as fraud committed by several builders, possession delays and absence of a monitoring body, and this will continue if proper action is not taken. Once the real estate bill gets operational in our country, the most prominent change that we will all witness will be that customers will get their rights and have a place to submit their queries and someone will actually answer to it", says Mr. Ashok Gupta, CMD, Ajnara India Ltd. It is actually true that Indian real estate sector was losing its respect due to the false occurrences in the sector. These happenings were pushing the potential customers away from the market as there was no body to trust and look upon in case of a grievance. Not only does the domestic demand face the steam but most international companies feel that India is not a safe country to invest into as there are problem creators more than problem solvers. As a result, foreign investors are unable to enter and retain themselves into the Indian market. Mr. Deepak Kapoor, President CREDAI Western UP & Director, Gulshan Homz states that "We as a country is dreaming big with announcements of Smart India mission which requires a lot of FDI. Now, if we seriously wish to make sure that this dream is turned into realty we have to safeguard the interests of both, international players as well as its domestic users. Only then can we see FDI coming and retaining here. Also, a regulator sitting in the middle will make sure that transactions are properly monitored and real estate buyers are not mishandled. This will ensure steady growth of the sector and we will have a new and credible face of Indian real estate sector".
Decoding the bill:
Following points will help us in better understanding how the Real Estate Bill will help the property buyers:
Each state will get a real estate regulator which will help in settlement and imposition of compensation. All residential and commercial projects will have to now compulsorily be registered with the regulator so that buyers can have access to valid projects. Even the ongoing projects that have not received the completion certificate will be covered.
Without a prior registration with the real estate authority, developers cannot advertise or launch projects.
Developers will now have to sell property on the basis of carpet area and not super area.
In order to ensure transparency about the projects, developers will have to disclose layout plans, submit clearances and name the associates, architect, contractor and others with the regulator.
For timely completion of the projects, promoters will have to deposit 50 percent of the amounts realised from the buyers in a separate bank account within 15 days for construction purposes.
"The real estate sector is one of the largest contributors to the Indian economy and at the same time creates a massive pool of employment opportunities. Thus, it becomes evident that this sector should be worked upon the most and this bill is the current need of hour. With this bill in place, every state will have a regulator who will be continuously supervising and watching. Moreover, the projects will now be completed on time and developers will have to submit all the layouts and documents with the regulator which will ensure transparency and hence, customers will feel more secure while transacting", enumerates Mr. Praveen Tyagi, CMD, VVIP. Looking on the flipside, Mr. Kushagr Ansal, Director, Ansal Housing believes that "Not every buyer will be benefitted. Projects that are completed or stuck due to clearance or financial issues don't come under this. Also, we have been a witness of how delays are caused by certain authorities which takes a lot of time to get the projects cleared. And now since developers will be extra careful, launch of projects are surely to get delayed which can lead to lesser supply than demand. Apart from these factors, the bill is all clear and ready to help the buyers in the realty sector".
Consent of two-third buyers will be required to alter plans, structural designs and specifications of the building. They will have the responsibility to rectify structural defects and refund money in cases of default.
Brokers will also have to be registered with the real estate regulator; non-compliance of which will be punishable.
In case of failure of timely delivery of projects, the buyers can claim refund with interest and compensation.
In cases of violation of rules by the developers, projects will be de-registered and attract heavy penalties. Non-compliance will invite fine up to 10 percent of project cost and misinformation will cause a fine of 5 percent of project cost.
The loss in taxable income caused by builders asking the buyers to pay certain amount in cash will now be curbed, thus eradicating corruption.
Mr. Rajesh Goyal, MD, RG Group says "The bill is aimed at protecting the interests of consumers, and also seeks to promote fair play in real estate transactions and ensuring timely execution of projects. These amendments will bring the much needed transparency in the sector as well as will attract FDI. The Real Estate Bill provides for a uniform regulatory environment and will also protect the interest of all players amicably, besides helping speedy adjudication of disputes and ensure an orderly growth of the real estate sector". Adding to the fact, Mr. Rupesh Gupta, Director, JM Housing states "If the economy of this country has to grow, then it is most crucial that real estate sector performs, and performs really well. This performance will come out only when there is transparency and faith of the buyers and other associates. Real estate bill clearly identifies the loopholes pertaining to this sector and protecting the interest of the buyers which is its core responsibility. Once we'll have a regulator on board, things will change drastically and customer sentiments will greatly improve".
The road ahead:
With a lot of plans laid down by the government with respect to Smart Cities, AMRUT, Housing for all and Make in India, this bill will play the most crucial role in shaping up the future. Thus, the Real estate bill is most vital to be passed this monsoon session as a lot of hopes are relying on it. With the Goods and Service Tax (GST) bill in the pipeline, it will be significant for the government to get the Real estate bill passed in this very session. Buyers will be overjoyed and we will have a better real estate sector to with in the coming times.