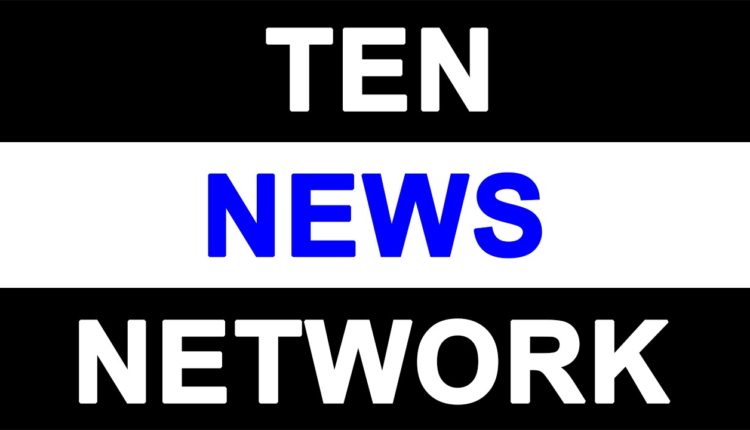 REAL ESTATE SECTOR PUSHES FOCUS ON SOCIAL RESPONSIBILITY Y HRISHI KUMAR , REAL ESTATE RESEARCHER AND ANYALYST
In our country, we have a habit of looking at Corporate Social Responsibility as a new concept. The real truth is that, it is as old as the concept of business itself. It is only in the last few decades or so that it has become a matter of social discussion and public judgment. Though, socially aware and responsible companies have been engaged in some form of CSR or the other for much longer than that. India is a country in which companies have always been expected to give back to the society or the public in general. This entire principle has been firmly rooted in our blood and history and dates back to the days of ancient rules and business gurus.

The society of our country is very cooperative and co-dependent, as opposed to the packed mentality often seen in the western nations. Many Indian companies are engaged in hands-on CSR activity which does not necessarily get spoken about, but is still very real. For instance, the social responsibility efforts of several real estate developers in our goes unnoticed simply because it is not highlighted as CSR at all. Although, there is a new trend that is shaping up in our country where discipline and humanity is been imbibed in young children onwards. This later gives birth to social awareness and responsibility towards others. Several major realty developers across NCR recently organised and participated in various CSR activities for the welfare of its employees and society in general.
JM Housing, a major name in real estate and with multiple projects in Ghaziabad, Noida and Greater Noida West recently organized a blood donation camp in tie up with Rotary Club of Noida. The camp was held at their project site of JM Aroma in sector-75, Noida. The camp was organized on Wednesday saw huge gathering of over two hundred people with employees of JM Housing participating whole heartedly. The camp also witnessed participants of various people who were in nearby areas and came along when they saw the happenings. JM Housing has been a frontrunner not just in delivering real estate projects but also in Corporate Social Responsibilities where they have always been participating or organizing such activities. Recently they had also conducted a 'Warm Clothes Donation Camp' where they collected thousands of old and worn warm clothes and distributed them among the underprivileged children and old age homes. The company has always been giving back a part of what they get from the society. Mr. Rupesh Gupta, Director, JM Housing says, "Doing such activities gives us the satisfaction of returning something back to the society which has given us so much. We have always been very excited about such activities and believe in doing these things at regular activities. We also believe in participation of the masses and hence we invite everyone we know so that more and more people participate and we help the maximum."
In support with current Indian Government's Swachch Bharat Mission, NCR realty major Gulshan Homz had rolled out a Swachch Society and Green Area surrounding its construction sites and sector. The company has started cleaning it's all the construction sites naming Gulshan Vivante and Gulshan Ikebana and also started planting trees in the nearby areas. The residents and the employees of the company were the helping hands in the mission. Clean India campaign should go on with full vigour. The company believes that first all, of us need to stop ourselves from polluting the environment and then should ask the others to do so. Polluting industries should be asked to stop polluting and introduce treatment plants for treating waste says, Mr. Deepak Kapoor, Director Gulshan Homz. A cleaner India will lead to multi-level improvement in the country's health and wellness. But for this government is not the only entity responsible. To turn this big goal into reality we all must understand our duty and follow the practice of keeping our environment clean, he adds.
As the country is in the middle of the winter season; Northern India faces the hardest leash and the areas around the capital witnesses unexpected chilli days and nights. As each year passes, days are becoming cooler and breaking all previous records. We, who are sitting inside our offices and homes, are not facing such problems, but it is our duty and responsibility to think about those who work and live without any shelter. For the same, realty major Morpheus Group has been very empathetic towards its construction workforce and recently provided 1,500 blankets for them across its 3 ongoing projects in Noida and Greater Noida. Morpheus Group has 3 ongoing residential projects; Morpheus Greens at Sector 78, Noida, Morpheus Bluebells and Morpheus Pratiksha at Greater Noida West. Mr. Prithvi Raj Kasana, MD, Morpheus Group, Ms. Pratiksha Kasana daughter of the chairman of the company and Mrs. Balbira Kasana, mother of MD of the company distributed the blankets to the labour at the 3 sites. Mr. Prithvi Raj Kasana, MD, Morpheus Group expresses his concern and states that "This workforce is our backbone and the key to our future success. We believe that it is due to the quality and timely delivery of projects, a brand is recognized; and the entire credit goes to the people constructing it. Therefore, it is our duty to take utmost care of them especially during these hard times as their wellbeing is our responsibility. Every citizen of our country needs to be socially responsible and must also spread this message so as to help the country get a better future ahead".