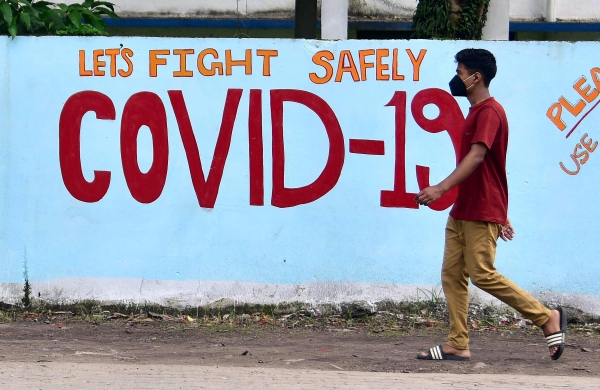 In a massive drive to chase and defeat the deadly Covid-19 virus, India conducted over 12 lakh tests for coronavirus in last 24 hours.
Sharing the details, Union Health Ministry said, "In a landmark achievement, for the first time, a record number of more than 12 lakh COVID tests (12,06,806) have been conducted in a single day, while the cumulative tests have crossed 6.36 crore (6,36,61,060)."
The health ministry also informed that about 35 States and union territories have crossed the advised number of tests as recommended by WHO protocols.
"This strongly demonstrates an exponential increase in COVID-19 testing infrastructure in the country. From conducting merely 10,000 tests per day on 8th April, the daily average has crossed 12 lakhs today. The last one crore tests were conducted in merely nine days," said the health ministry.
As of today, the country has 1773 laboratories to conduct Covid-19 tests. There are also 902 labs for  Real-Time RT PCR based testing and 746 labs for TrueNat based testing.