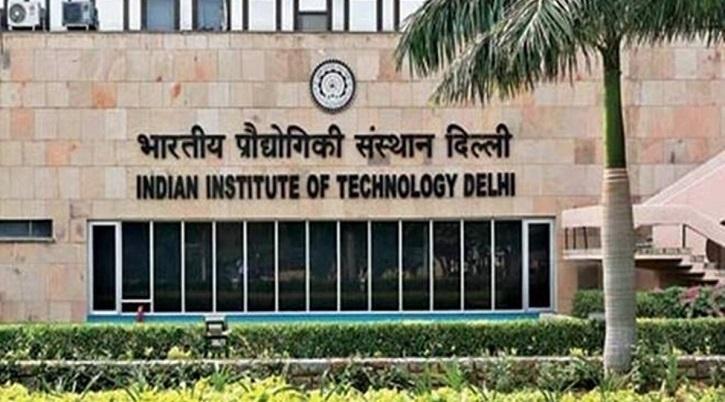 New Delhi (31/12/2022): We all know that nanotechnology has opened up innumerable possibilities for developing next generation functional materials. It is an emerging area and many countries around the world are investing heavily to take this technology to commercial scale.
Nanofibres, which are 1/1000th in diameter in comparison to a cotton fibre, is one such material that has found applications in making high efficiency industrial filters, automobile oil and fuel filters, scaffolds for tissue engineering, highly responsive electronic sensors, protective devices and many more. However, commercial production of nanofibres has been challenging.
To tackle this challenge, researchers at IIT Delhi's SMITA Research Lab have developed a technology for the industrial-scale production of nanofibers, which is superior to the commercial technologies available in other countries.
Electrospinning is the most popular technology for producing these nanofibres, where nanofibres are deposited on a subtrate for such applications. Many challenges are faced during the deposition of nanofibres on substrates, which include continuous mass production of nanofibres over a wide width, high rates of deposition, uniform deposition, production of low diameter fibres, and adhesion etc.
The IIT Delhi researchers, led by Prof. Ashwini Agrawal and Prof. Manjeet Jassal from the Textile and Fibre Engineering Department, were able to solve all the above-mentioned challenges and develop a scalable prototype. The pilot machine developed at IIT Delhi has been validated in an industrial set-up for producing nanofibres at commercial scale. The technology has been granted patents in India, the UK and the USA.
"There are a few manufacturers outside India that make Continuous Electrospinning Machines. However, their products suffer from non-uniform deposition when low add-ons are required, which is an essential requirement for a cost-effective solution. In India, there is no company engaged in the mass production of nanofibres. Our research group is the first one to develop technology for continuous production of nanofibres over a large width of substrate suitable for various applications", said Dr. Ashwini Agrawal, lead researcher and professor in the Textile and Fibre Engineering Department, IIT Delhi.
Using their technology, the researchers have developed high-efficiency fuel and oil nanofibre filters, which were found to be stable during the mechanical fabrication process and then during the life of the filter.
"The technology is a game changer for meeting tighter standards of vehicular pollutions, for protection of individuals from rising air pollution, and health care devices, etc.," Prof. Agrawal added.