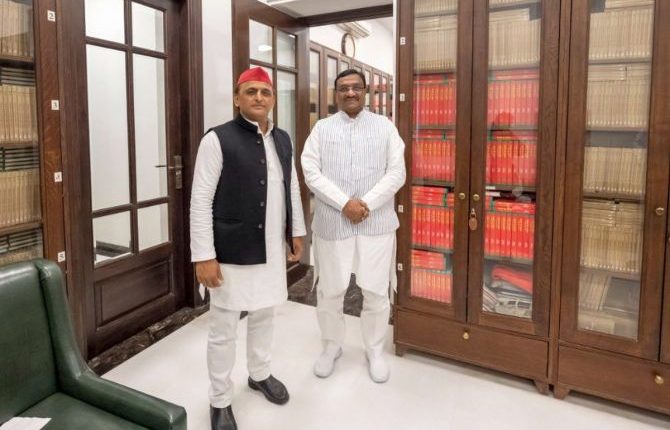 Resignations continue: Third UP Minister resigns from BJP, meets Akhilesh
Ten News Network
Uttar Pradesh (13/01/2022): UP Minister Dharam Singh Saini resigned from BJP on Thursday.
After quitting as a minister, Dharam Singh Saini met with Samajwadi Party president Akhilesh Yadav
"I welcome him to the Samajwadi Party," Yadav tweeted following the meeting.
Same as earlier two ministers who had quit BJP, Saini too said that he has to resign because backward caste and dalita were suppressed for five years.
"I have resigned because for 5 years Dalits, backward classes were suppressed, their voices were suppressed… We will do whatever Swami Prasad Maurya will say. One minister and 3-4 MLAs will resign every day till Jan 20," said Dharam Singh Saini after resigning from the UP cabinet.