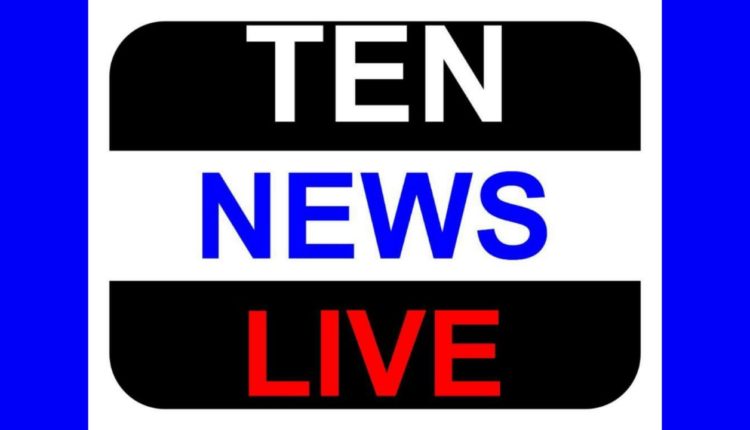 Resurge of CoronaVirus National Medical Associations – on Corona Update: Country Experiences
Dr K K Aggarwal President CMAAO, HCFI,
Virtual Meeting of CMAAO NMAs on Corona Update: Country Experiences
20th February, Saturday
9.30am-10.30am
Participants
Member NMAs
Dr KK Aggarwal, President CMAAO
Dr Yeh Woei Chong, Singapore Chair CMAAO
Dr Alvin Yee-Shing Chan, Hong Kong, Treasurer, CMAAO
Dr Ravi Naidu, Malaysia
Dr Marthanda Pillai, India, Member World Medical Council
Dr Angelique Coetzee, President South African Medical Association
Dr Marie Uzawa Urabe, Japan Medical Association
Dr Md Jamaluddin Chowdhury, Bangladesh Medical Association
Dr Qaiser Sajjad, Secretary General, Pakistan Medical Association
Dr Debora Cavalcanti, Brazil
Dr Prakash Budhathoky, Treasurer, Nepal Medical Association
Invitees
Dr Akhtar Husain
Dr S Sharma, Editor IJCP Group
Key points from the discussion
· Malaysia Update: Malaysia has gone through the third wave of coronavirus infection. The total lockdown called the "movement control order" has been reduced in some states as the total number of cases is now declining. There were 14 deaths yesterday. The vaccine (Pfizer) rollout will begin from 26th February. One million doses will be received today. The frontline workers will receive the vaccine first. Malaysia expects to vaccinate 80% of population by April 2022. The total lockdown has made a difference to the number of cases.
· Brazil Update: The cases are increasing, hospitals are full and there are no beds for new cases. People do not use masks. Vaccination has started with Oxford/AstraZeneca vaccine and the Coronavac vaccine.
· South Africa Update: Vaccination has started in all provinces 2 days back. Total daily cases are around 2000 cases per day. Cases are now reducing because of lockdown measures. Some restrictions have been relaxed; schools have been reopened this week.
· Hong Kong Update: The lockdown in Hong Kong has limited public gatherings to less than 4; lunch time just two people and only yesterday dining at restaurants has resumed. Gyms, cinemas, gaming arcades, beauty parlours, sports centers have now reopened. Vaccination has been launched with Sinovac vaccine. The Pfizer-BioNTech vaccine will arrive at the end of February and is expected to be administered in March. Many people are apprehensive about the Pfizer vaccine because of reports of deaths in Norway and Bell's palsy in Israel.
· Japan Update: Japan has started to vaccinate the medical staff. The numbers are under control. Although a mild lockdown is still in place to control infection during the vaccination process.
· Nepal Update: Numbers are reducing, serious disease is also reducing. There is however a risk of rise in cases because of political gatherings, processions etc. Vaccination has started 3 weeks before for frontliner workers. After two weeks, mass vaccination will start for persons above 60 years.
· Singapore Update: There are around 0-1 case per day. People are not allowed to visit each other except 8 family members a day are allowed to visit two households. 250,000 people have been vaccinated till date and around 110,000 having received their second dose; one person aged 72 years developed MI after the first dose of vaccine (Pfizer). However, according to the initial assessment this was not caused by the vaccine. The Moderna vaccine has also arrived in the country. Singapore aims to vaccinate the whole population by August this year.
· Bangladesh Update: The infection rate is coming down to around 400 new cases per day, detection rate is <3%. There are political gatherings although there has been no increase in infection rates. More than one percent has been vaccinated; initially there was fear about the vaccine, but the situation has improved. Now there is a very good response.
· Pakistan Update: The number of cases and deaths are decreasing. No serious cases; hospitalized cases have also reduced. However, people do not follow SOPs. The vaccination process (Sinopharm vaccine) has started for healthcare workers; although there is hesitancy among them. The Oxford-AstraZeneca vaccine is awaited.
· India Update: The situation is optimistic with numbers reducing. Three states are contributing around 60% of cases. Serosurveillance has shown that 21% people have developed antibodies. The healthcare workers have been accepting of the vaccine. There is a debate whether to delay the second dose by 8-12 weeks. Side effects have been very minor. Deaths that have occurred after vaccination are not directly related to the vaccine.
· Every country is worried about resurgence in cases.
· Factors such as mutations, covid inappropriate behaviour and superspreader event, acting in combination will lead to surge in cases.
· Two types of mutation: Substitution and deletion
· Deletion mutation is permanent, while substitution mutation can be autocorrected by proof reading unless associated with deletion.
· Mutation in the state of Maharashtra in India is a substitution type of mutation and therefore is localised to that region. The UK strain has three deletions. Hence, it is of concern. South Africa and Brazil strains do not have deletions and therefore are not spreading globally.
· Newer mutations mean longer period of isolation.
· It has been suggested that humidity from masks may lessen severity of Covid-19. Face masks substantially increase the humidity in the air that the mask-wearer breathes in. This higher level of humidity in inhaled air may be why wearing masks has been linked to lower disease severity as hydration of the respiratory tract is known to benefit the immune system.
· It is important to shift from single gene testing to minimum three gene testing to be able to detect mutations.
· Reactivation of the disease has been reported in an immunocompromised patient 4 months after initial infection, documented by genomic sequencing.
· Allergic manifestations are same in all types of vaccines; reactogenicity is least in killed virus vaccine and maximum in RNA vaccines, while immunogenicity is lowest in killed vaccine and same in other vaccines. Killed vaccines are safer but less effective, so require more doses.
· In India, 744 doctors have died due to Covid, Pakistan 191, Bangladesh 130, South Africa 300, Nepal 6 and Brazil 440.
· Multiple doses of vaccine may precipitate multisystemic inflammatory disease.
· Swift and prompt policy is needed to determine the timing of the second dose.