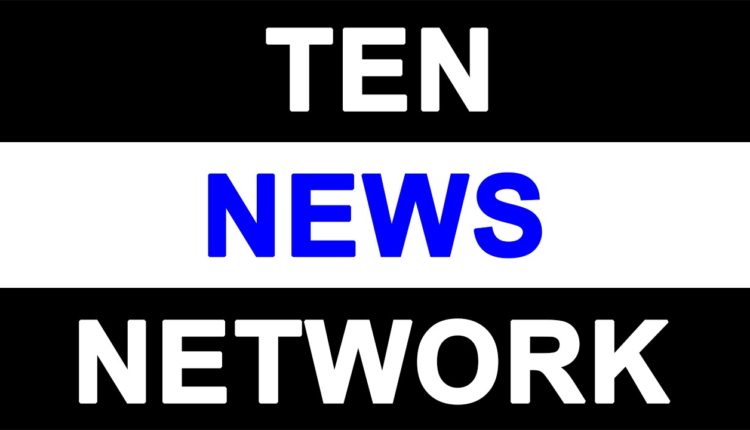 RISING OF ROCKSTARS IN REAL ESTATE
In today's scenario, every entrepreneur designs and formulates strategies to expand their business in the market and focuses on retaining and attracting new clienteles. For this it's very much important to seek attention of the customers, passing on the right message and then influencing them to buy or invest. All these factors throw light on how brand building process is beneficial for any industry. There are diverse techniques of marketing and constructing brand names, out of which one of the most trending has always been 'Celebrity endorsement'. It is in
fact true that hiring a right Brand Ambassador helps in gripping the attention of customers and influencing the demand of products or services.
Well-known personalities like film stars, sportspersons, entertainers or other famous celebrities have always been the choice of industrialists or business tycoons from years, as their brand ambassadors. Number of well-known brands like Dabur, Gillete, Pepsi etc. have endorsed celebrities like Amitabh Bachchan, Rahul Dravid and Shahrukh Khan to name a few, for building brand awareness among customers. Hiring a right personality as brand ambassador is
very much vital as it is one of the crucial factors influencing the buying decision of customers.
Numbers of aspects are considered while choosing a brand ambassador for any company. No company would hire an individual who is not known by the people or is not performing at present. It should be someone who is influential and appreciated by people and is currently a hit amongst the masses. People around the globe have a tendency of following their rock stars almost on every medium and everywhere; and if their rock stars are the face of any brand, they feel associated with it. Companies today invest huge amounts to endorse celebrities as this strategy brings wonderful results for their revenue generation. This is thus, an effective media to reach out to potential clients.
Nature of business is also kept in mind when picking a brand ambassador. Association of the correct personality with the nature of business is a significant point to be cautious about; or else the strategy can completely backfire. Consider an Amitabh Bachchan promoting boxing equipment and a Ranbir Kapoor promoting importance of artificial teeth for old age. On the other hand, Brand ambassador for Lux is Katrina Kaif, as she is appealing and famous. These factors increase the memorability of the brand as well as message among the customers. Other examples
are Hritik Roshan for Provogue and Aishwarya Rai Bachchan for Kalyan Jewellers to name a few. Companies also formulate strategies to market their goods and services in such a way and at times when the visibility of their brand ambassador is on its peak across the market, may be due to a movie releasing soon or some event happening where the celebrity will be in lime light. This in turn brings the attention of customers towards the products associated with their favorite stars.
Branding at the right time with the right personality helps businesses in gaining that momentum required for growth and development.If used effectively, this form of endorsement can bring fruitful results. Real Estate segment is
a no exception too. Increasing competition in real estate sector with several empires emerging up in the market, it's very important to leave a brand impression on the minds of customers. There is an advertising adage "Marketing is a contest for people's attention." This indicates how acquisition of "Brand ambassadors" can be helpful in grabbing the eye balls of customers and it rightly applies to realty sector too. Rising of rock stars in real estate helps in seeking attention of customers and it also prioritize a particular brand over the other. Individuals have the tendency to pay more attention towards something which is recommended by their favorite stars. Many real estate firms have associated celebrities with their marketing campaign to promote their brand awareness among customers.
Ajnara India Ltd., a major real estate firm with projects in Noida, Greater Noida and Ghaziabad earlier had a very long tie up with renowned and cuddly Bollywood actress Kangna Ranaut to endorse its projects. Kangna was seen in television commercial promoting Ajnara India Ltd. few years back. Mr. Ashok Gupta, CMD, Ajnara India Ltd. says, "It was wonderful to have Kangna Ranaut on board with us for such a long period of time. Not only it helped us in
creating a unique brand name and awareness, it also positively helped us in connecting with our buyers. Our brand is now known and recognized by everyone in North India. The entire campaign was quiet effective and aided our brand to get noticed. Kangna hooked the customer's attention and made it stand out".
NCR realty major, JM Housing had also signed up with the Bollywood leading lady, Kareena Kapoor Khan for their Brand endorsement in year 2013. It was a major step taken under branding and marketing campaign by the company. Endorsing brand ambassadors get the brand to be recognized amid buyers and also fetch attention of the desired customers. Mr. Rupesh Gupta, Director, JM Housing says, "Today branding is the need of the hour. If done in a right
manner, it can bring the desired results. As part of branding, we had hired Kareena Kapoor Khan to endorse our projects and company back in 2013 and this has worked really well for us. Association with such a big superstar earned us a unique place in realty segment with customers able to recognize our brand more than others".
Establishing realty major, Morpheus Group also have Bollywood heartthrob Akshay Kumar on board as their endorser. Recently, on the successful completion of the project "Morpheus Greens" located in Noida sector 78, their Brand ambassador, Akshay Kumar graced the event with his presence and he presented the customers with their home keys. Mr Prithviraj Kasana, MD, Morpheus Group in context of hiring brand ambassadors said, "We were overjoyed with the presence of Bollywood megastar, Akshay Kumar on the occasion of completion of our project Morpheus Greens. Customers were thrilled and glad to have received their home keys by the hands of the superstar himself. Being linked with such a great personality for our brand building has always rightly worked for us. Our customers were extremely happy and so were we and they feel that our ideology and working style pretty much mimics the principles of Akshay as well, thus increasing our credibility".
Radhey Krishna Group is a well-known name in real estate market for quality work and outstanding customer services. With various projects going on in Delhi/NCR and Lucknow, the group is rapidly growing. Speaking about the strategy and success of celebrity endorsement, Mr. Naveen Goel, MD Radhey Krishna Group says, "Any renowned face endorsing your brand will always be helpful in grasping the attention of customers. Such famous personalities are
appreciated by people and they are followed everywhere. In realty sector too, brand ambassadors influence the buying decisions of customers. It definitely adds to the brand equity of the company and allows better sales in the long run, along with faith and trustworthiness amongst the customers for a particular brand".