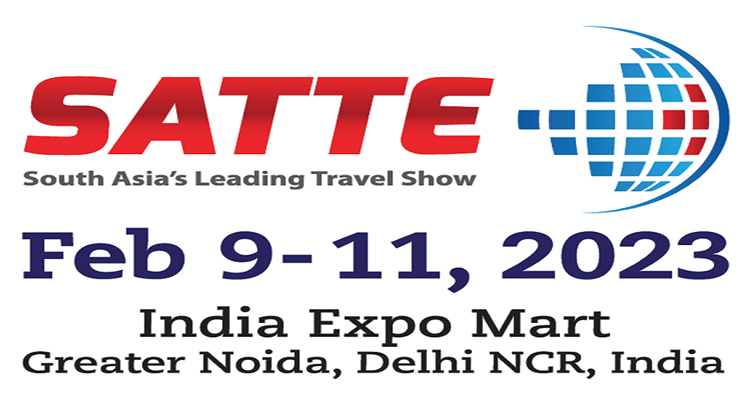 Delhi NCR (India), February 8, 2023: The 30th edition of South Asia's Travel & Tourism Exchange (SATTE) is all set to take place at the India Expo Mart in Greater Noida, Delhi-NCR, from February 9–11, 2023.

SATTE is Asia's leading travel and tourism exhibition that provides a comprehensive platform for domestic and international buyers and professionals from across the travel, tourism, and hospitality industries.
The event is supported by the Ministry of Tourism, the Government of India, the National and International Tourism Boards, Indian and International Travel and Trade Associations, and other organizations. Over the past 30 years, SATTE has consistently grown, resulting in the success of many businesses in the industry.
SATTE 2023 is an opportunity for buyers to showcase their power in creating unique experiences for travelers and contributing to the success of their companies. The venue, India Expo Centre, Greater Noida, is a state-of-the-art facility with Informa All Secure measures in place for the safety and security of attendees.
Exhibitors will have the chance to network, conduct business, share knowledge, exchange ideas, and drive innovation in the industry. SATTE 2023 promises to be a grand event, creating business opportunities for all attendees.