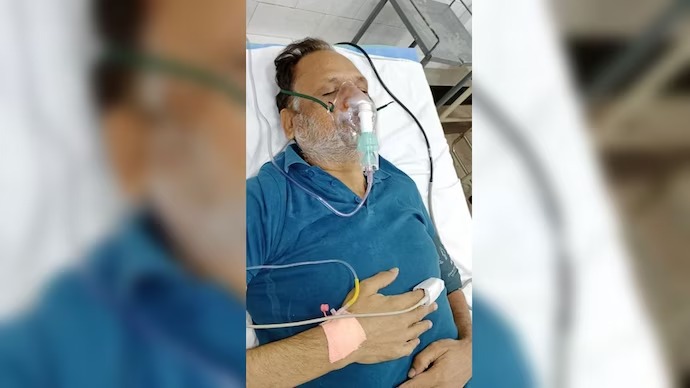 Satyendra Jain put on oxygen support in Delhi hospital
Ten News Network
New Delhi, (25/05/2023): Aam Aadmi Party member and ex-Delhi Minister Satyendra Jain has been admitted to the Lok Nayak Hospital in Delhi.

The minister was rushed to the hospital from Tihar jail after he collapsed inside. He is currently in the Intensive Care Unit and on oxygen support.
This comes as he is said to have suffered a lot of injuries after collapsing in the jail washroom and complained of pain in his back, shoulder and knee.
A statement issued by the AAP leaders confirmed that his condition resulted from a fall in jail last year and that it requires immediate spinal surgery. In addition to the effects of his spinal injury, Jain appears to suffer from sleep apnea and has lost roughly 35kg in the previous year.