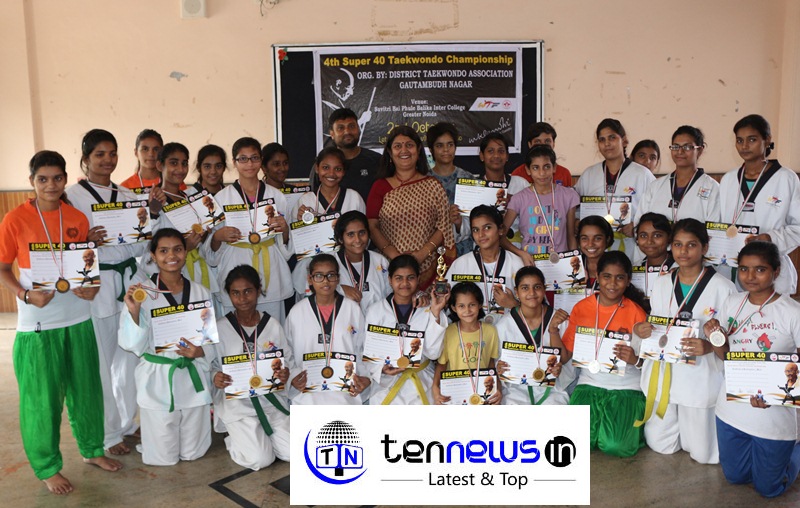 Savitri Bai Phule Balika Inter College, Kasna Greater Noida
Saurabh Shrivastava Tennews
4th Super 40 Taekwondo Championship was held at Savitri Bai Phule Balika Inter College, Greater Noida which was organized by District taekwondo Association, GBN.
Children from over 15 schools of Noida & Greater Noida including SBPBIC, DPS, Ryan International, Pragyan participates. Girls were no less than boys in this form of martial art.
SBPBIC was declared as the Best School in Girls category and was awarded with a trophy. 8 of our girls (Nidhi, Nikki, Moel, Kirti, Tannu Dani, Sakshi Gautam, Riyanshi and Sheetal) won Gold medals 8 silver medals and 15 Bronze medals. Ryan International boys were Ist . Prizes were given by Principal.