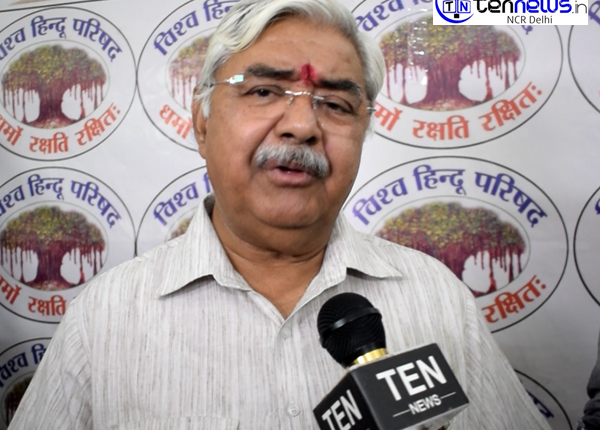 New Delhi: The Supreme Court on Monday adjourned the Ram Mandir-Babri Masjid dispute hearing to January 2019.
Whether actual hearing will be in January, February or March will be for appropriate bench to decide, a bench comprising Chief Justice Ranjan Gogoi, Justice S K Kaul and Justice K M Joseph said.
The Ayodhya dispute is a political, historical and socio-religious debate in India, centred on a plot of land in the city of Ayodhya, located in Faizabad district, Uttar Pradesh. The main issues revolve around access to a site traditionally regarded among Hindus to be the birthplace of the Hindu deity Rama, the history and location of the Babri Mosque at the site, and whether a previous Hindu temple was demolished or modified to create the mosque.
Ten News today, had a word with Vishva Hindu Parishad's working President Alok Verma. Alok Verma, being a Hindu was not happy with Supreme Court's delaying.
Speaking to Ten News, Alok Verma said,
"Justice delayed is justice denied. Supreme Court always announced best results for the betterment of India but postponing the verdict on Ayodhya dispute is something that can't be digested. Hindus are really very upset with the ongoing case. I am expecting the decision by winter session and do not expect it to be delayed till next year elections."