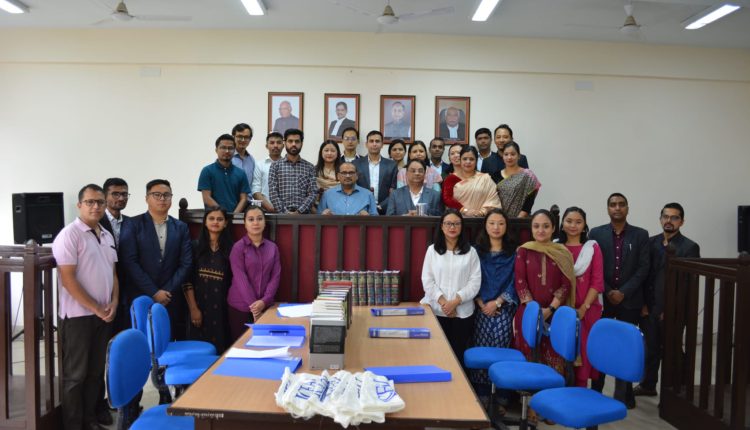 SC judge Jitendra Kumar Maheshwari interacts with ICFAI University, Sikkim students

The School of Legal Studies of the ICFAI University Sikkim organized a Students Interactive Session with the Justice Jitendra Kumar Maheshwari, Judge of the Supreme Court of India. The enhancing session was accompanied by the Vice-Chancellor of the ICFAI University Sikkim, Dr. Jagannath Patnaik, the faculty members, and the final year law students.
During the session, Vice-Chancellor of the ICFAI University Sikkim, Dr. Jagannath Patnaik emphasized the School of Legal Studies and the law faculties of the University. He also bestowed a snapshot of the Alumni of the University who are currently working in esteemed Government Departments of Bhutan as legal officers, laws Majesty Law Firm, Delhi, Law Officer of Manipal University, an Advocate of High Court of Sikkim, Advocate District court of Siliguri, etc.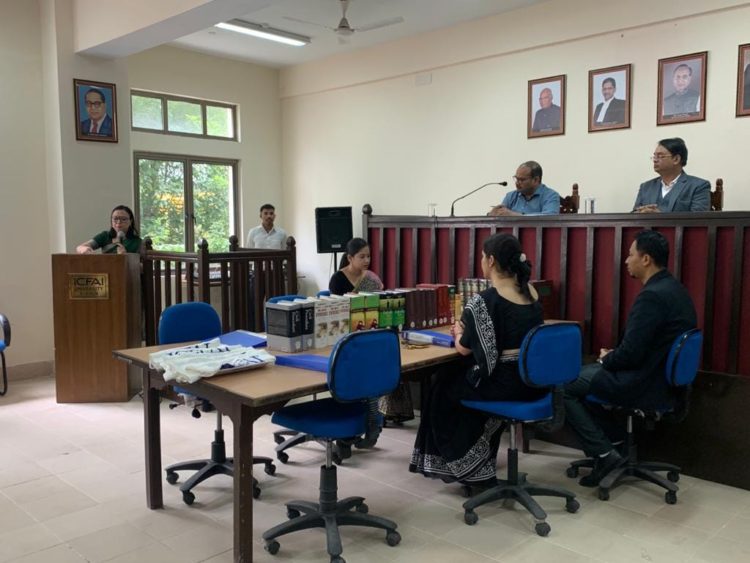 The Dean Dr. Pramita Gurung delivered an introduction of the Lordship Justice Jitendra Kumar Maheshwari and sighted his milestone of judgements and disposal of cases. She also acknowledged him for being second in the country in the disposal of cases.
Lordship interacted with the students and shared in-depth knowledge about becoming a thriving advocate and how to face challenges in life. He also expressed his experience in maintaining an equilibrium between professional and personal life.
The session was followed by an exhilarating and interactive session wherein students were eager to ask many questions associated with Law. The Lordship gladly replied to various points which not only motivated the students but also the faculty members present. Lordship was very glad to be present at ICFAI University, Sikkim, and was happy to see how active the students were. He praised all the students for their bright future careers. It was an enriching session having all wisdom and learning that will always be remembered.
The ICFAI University Sikkim will be holding moot court from 4th to 6th July 2022 on the University campus where it will be inviting various judiciary officials. Understanding the need of the hour, the Vice-Chancellor introduced the Judge to the new Law courses i.e. LLM and Ph.D. at the University which will benefit the working advocates of the state of Sikkim.