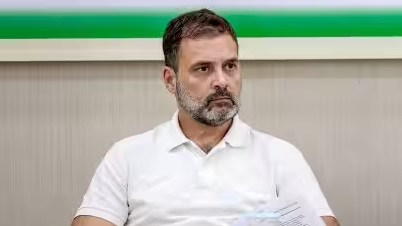 SC Petition Challenges Rahul Gandhi's Reinstatement as Lok Sabha MP After Conviction
Ten News Network

New Delhi, Sep 05, 2023: A petition has been lodged in the Supreme Court, questioning the legitimacy of Rahul Gandhi's reinstatement as a Member of Parliament (MP) in the Lok Sabha. This legal challenge contests the Lok Sabha Secretariat's notification that reinstated the Congress leader's parliamentary membership.
The petition contends that once a legislator loses their seat due to a court conviction, they cannot return as an MP until all charges are acquitted.
Rahul Gandhi had been sentenced to two years in prison in a criminal defamation case, resulting in his disqualification as a parliamentarian under the Representation of People Act, 1951. However, the Supreme Court subsequently stayed his conviction, leading to the restoration of his Lok Sabha membership.
The petition was filed by an advocate based in Lucknow, who sought the annulment of the Secretariat's notification reinstating Gandhi's membership. It argued that following a two-year prison term for defamation, the Speaker's decision to reinstate Gandhi's membership was not justified.
"Rahul Gandhi lost his Lok Sabha membership when he was convicted of defamation and sentenced to two years. Therefore, the Speaker's decision to reinstate his membership was not appropriate," noted the advocate in the petition.
This legal challenge raises questions about the eligibility criteria for parliamentarians and underscores the complexities surrounding reinstatement following a criminal conviction. It now falls on the Supreme Court to consider the merits of the petition and make a determination that could have broader implications for parliamentary reinstatement procedures.