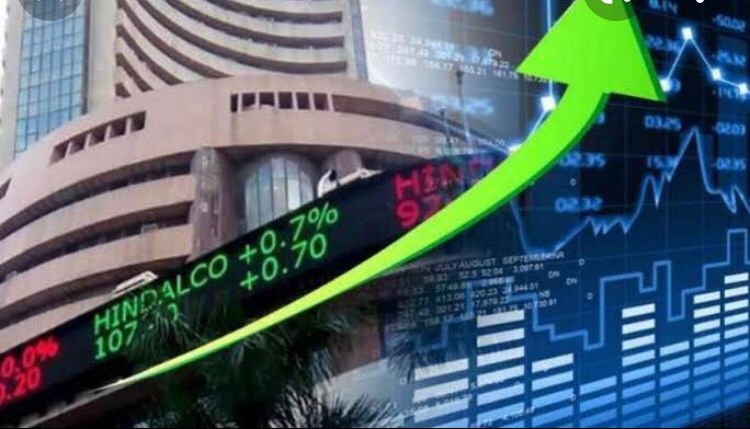 Sensex surges 515 points; IT, banking, financial stocks soar

August 11, Mumbai: The major indexes of the Indian stock market rose by roughly 1% on Thursday, with the benchmark Sensex breaking above 59,000 points thanks to robust buying support in IT, banking, and financial firms.
The 30-stock S&P BSE Sensex rose 515.31 points, or 0.88 percent, to 59,332.60 points, up from 58,817.29 points the previous day.
Following strong indications from global equity markets, the Sensex opened substantially higher at 59,320.45 points and climbed to a high of 59,484.99 points intraday. The Sensex dropped to 59,251.14 points intraday.
The Nifty 50 index of the National Stock Exchange advanced 124.25 points, or 0.71 percent, to 17,659.00 points.
The Nifty opened the day substantially higher at 17,711.65 points and stormed to an intra-day high of 17,719.30 points.
IT, banking, and financial companies had high purchasing interest.