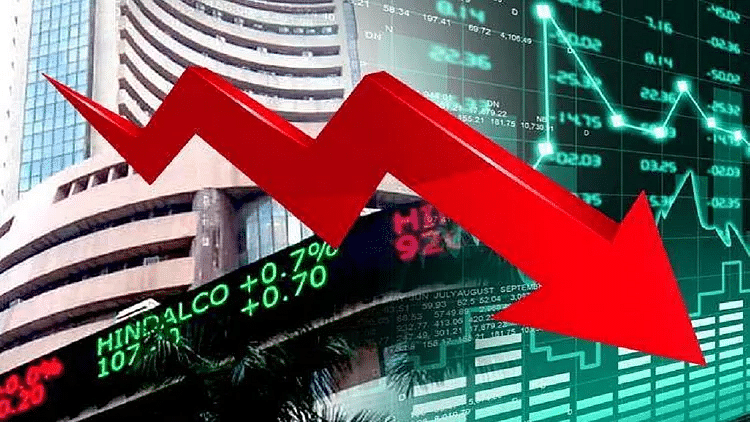 Sensex tumbles 1021 points amid dismal global signals

September 23, Mumbai: The primary indexes of the Indian stock market, the Sensex and Nifty, fell by about 2% on Friday, eroding over Rs 4 lakh crore of investor value amid dismal global signals after the US Federal Reserve signalled an aggressive hike in interest rates to combat inflation.
The 30-stock S&P BSE Sensex fell 1020.80 points, or 1.73 percent, to 58,098.92 points, down from 59,119.72 points the previous day.
The Sensex started the day in the red at 59,005.18 points and fell to a low of 57,981.95 points intraday, extending its losses to the fourth straight day.
The market's selling pressure has resulted in a loss of nearly Rs 4 lakh crore in investor value.
Global stock markets have plummeted after the US Federal Reserve announced a 75 basis point hike in policy interest rates on September 21.